The Astrological Reason Your Ex Is Sliding Into Your DMs Right Now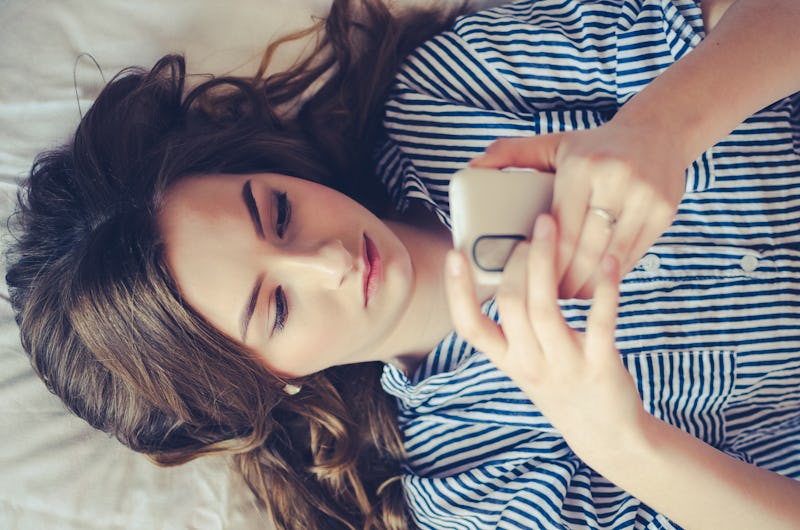 Shutterstock
Getting a DM from an ex in the middle of a pandemic is like Princess Leia and Han Solo confessing their love for each other right before he's frozen in carbonite. After all this time, now's the moment you choose to say something? While it might be easy to dismiss an ex sliding into your DMs under normal circumstances, these are by no means normal circumstances. Luckily, astrology might help explain why on earth you're hearing from your ex during a public health crisis.
"The energy of the Sun sign gives a lot of information about what the tendencies would be during a quarantine situation," Jennifer Lakshmi Dove, intuitive astrologer and transformational coach, tells Bustle. "When making a prediction for a certain sign, I'm considering the energy and characteristics of each sign as well as the element of each sign."
In general, Fire signs (Aries, Leo, Sagittarius) tend to be more reactive, Earth signs (Capricorn, Taurus, Virgo) more cut off, Water signs (Cancer, Scorpio, Pisces) more emotional, and Air signs (Gemini, Libra, Aquarius) more talkative. It's why a Water sign like Pisces may DM an ex on Instagram looking for another shot, while an Earth sign like Capricorn will only reach out if they need your help with something.
Below, Dove clues you in on your ex's motives, based on their Sun sign.