Why Fans Wouldn't Be Surprised If 'Bachelorette' Contestant Colton Is On 'Bachelor In Paradise'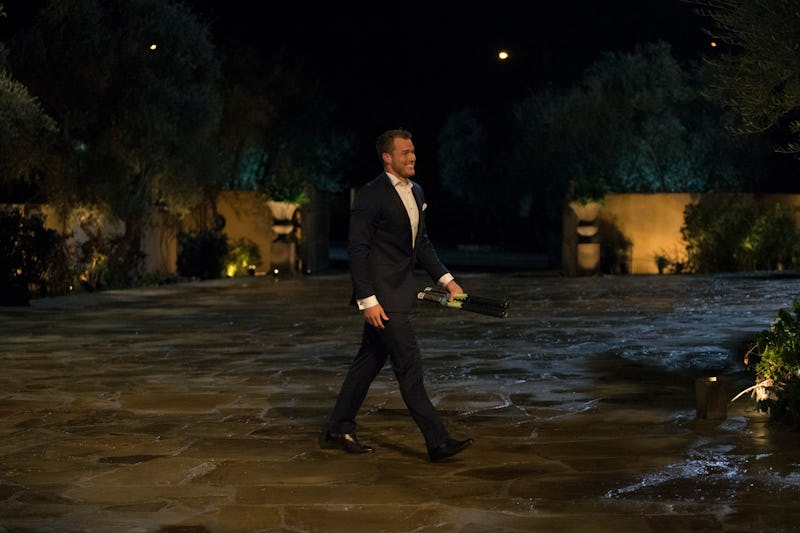 Paul Hebert/ABC
Becca's season of The Bachelorette is in full swing, but frankly, it's been a little boring. Don't get me wrong — there's plenty of controversy on the season already. But as a longtime Bachelor fan, I've seen it all before. That's why I'm so looking forward to this season of Bachelor In Paradise, the Bachelor Nation show where there are no rules and no real way of knowing what's going to happen. Fans are already wondering which of the guys from Becca's season will make the trip, so: Will Colton Underwood be on Bachelor In Paradise?
Colton's already gotten into some drama on Becca's season of The Bachelorette — he dated Tia, Becca's buddy and a fellow contestant from Arie's season of The Bachelor, before filming on Becca's season started. To be fair, he did tell Becca a few weeks into her season. "Prior to coming onto this in January, I had a relationship with Tia. And I wanted to make sure to explain, sort of, that we had a weekend together, and we had a good time, but for me, the timing wasn't right to grow what was a spark into a flame," Colton said to Becca. "If my feelings were strong enough, I wouldn't have came on this. And I think that, what I know of you, we could have a ton, whereas it wasn't there with her."
A week later, Tia talked about how she and Colton smooched a little and then he told her that he applied for The Bachelorette, and she wasn't sure if he meant that he applied because he thought it would be her (Tia had a good chance of being the Bachelorette before Arie dumped Becca) or because he wanted to be on the show. "He told me early, like within a few days of talking to him, he told me about applying for the show," Tia told Becca on a spa day date. "I was like, 'What are the odds of him actually making it?'"
Becca ended up brushing this whole thing off and keeping Colton around, which is fine, since it all seems like confusing stupid drama anyway. How long did Colton and Tia see each other? Why did he go on the show? Did he think the Bachelorette was going to be Tia and not Becca? So many questions spring to mind. And according to Bachelor spoiler extraordinaire Reality Steve, these questions sure seem like they're going to be answered when Bachelor In Paradise premieres on August 7! In this day and age of social media, it's not hard to find pictures of filming, and Reality Steve tweeted out Tia and Colton on a date with her BFF Raven and her Bachelor In Paradise find, Adam.
Yes, these pictures could be seen as spoilers, but this season of The Bachelorette already hinted that Tia and Colton have unfinished business. Besides, another Bachelor In Paradise couple have already announced their engagement from this season even though, ya know, the season hasn't aired yet. Ashley Iaconetti and Jared Haibon are engaged, according to PEOPLE. A source told the magazine, "Ashley and Jared are both so excited about the engagement. Ashley had her suspicions that an engagement would happen in Mexico but she didn't want to get herself too psyched out and then have nothing happen. They're both thrilled though!"
Sigh. I mean, I guess so? I'm happy for them? The announcing of their engagement before the engagement even happens on TV just goes to show how much The Bachelor has evolved from a glorified game show to a branding opportunity for its contestants. Ashley and Jared will probably get a televised wedding, and Colton and Tia will get double the Hello Fresh sponsorship money, and everyone on Bachelor In Paradise will live happily ever after.