Here's What Has To Happen For Jacqueline To Return To 'The Real Housewives Of New Jersey'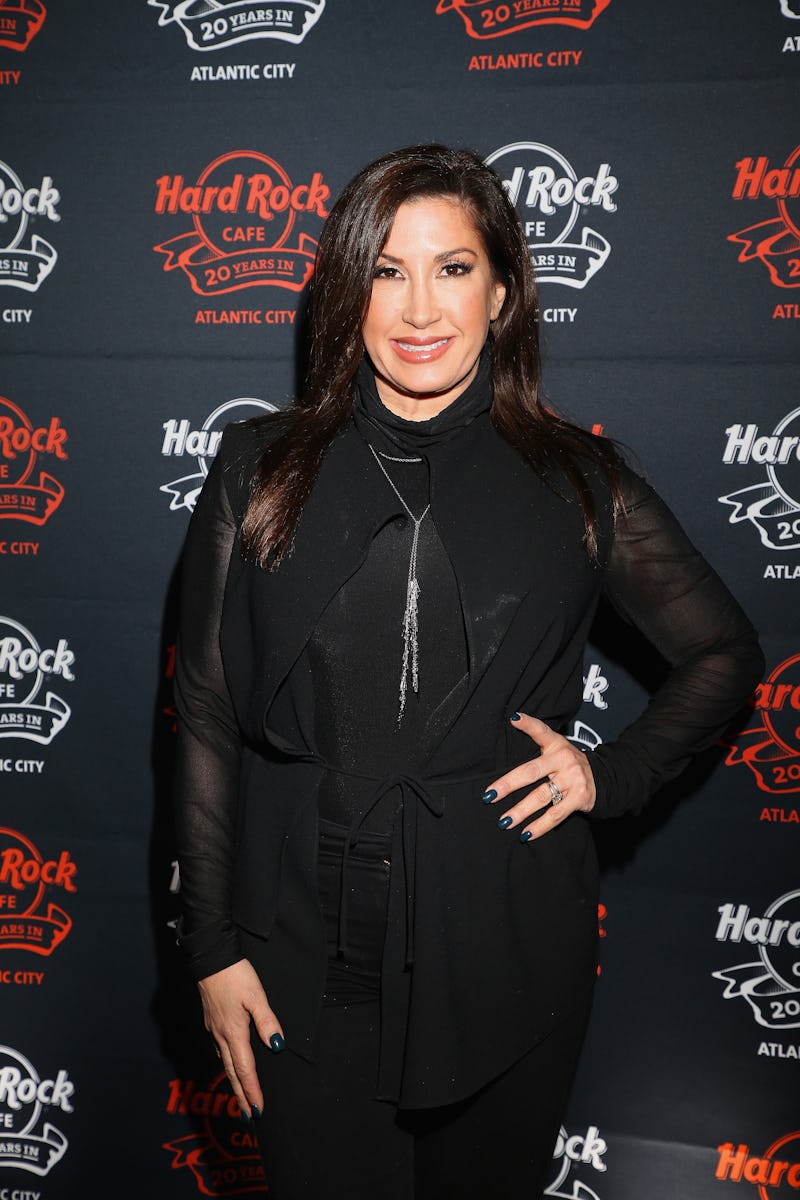 Bill McCay/Getty Images Entertainment/Getty Images
Season 8 of Real Housewives Of New Jersey is off to a rolling start (can you believe we've had eight seasons of Jersey realness?), but there's one Housewife who's missing from the fray. Both Dina and Caroline Manzo left seasons ago, prompted by real life and a spinoff, respectively. But I'm talking about Jacqueline Laurita of RHONJ, the best friend/ex-best friend/mortal enemy/best friend of Teresa Giudice. Jacqueline's been a staple on the show for almost a decade, and Season 8 has her firmly out. But will Jacqueline come back to The Real Housewives Of New Jersey at any point?
Jacqueline's last season, Season 7, had both great and terrible parts. The great stuff was mostly family-related, as her daughter Ashley got engaged to her long-term boyfriend and became pregnant, too. (She had a baby boy in August of 2016, according to Bravo.) The bad was focused on her relationship with Teresa Giudice. When Teresa got out of prison, things were not great, but they were good enough. They were on the mend. But then, the bottom dropped out, with tensions arising from stupid old fights and, it seemed, the fact that Teresa was getting closer and closer to Melissa, her sister-in-law. Teresa can really only have one bestie at a time — it's her and that person against the world. Teresa is the Thunderdome of best friends. Two can go in, but only one comes out.
Season 7 ended with explosive accusations: Teresa claimed to the group at the Season 7 reunion that she and Joe were set up for their trouble with the law by Caroline and her good old buddy Jacqueline. Teresa claimed that they tipped off the government to look into the Giudice family finances, which eventually led to both Joe and Teresa going to prison. Even if Jacqueline did do the things Teresa said, Teresa and Joe were still convicted. (According to the New York Daily News, both pled guilty to fraud charges.) All sides are a cornucopia of wrong, if those accusations are legit.
According to Jacqueline's comments to Page Six, she was cut from Real Housewives Of New Jersey because she doesn't have a relationship with the main members. Instead, she was demoted to part-time/friend status, which she declined. Jacqueline claimed to the publication, "They had given me a start date. A couple days later they expressed concern that I wasn't getting along with a few of the girls and they were like, 'How's this going to look authentic if you don't want to be hanging out with each other?'"
It makes sense — if no one wants to film with you, you can't be on the show. And that's why Jacqueline probably won't be back for Season 9 or any of the other Real Housewives Of New Jersey seasons to come, unless the Gorgas and Giudices are also out. This may be the first time, though, that intra-cast conflicts with one of the founding franchise members has gotten that member kicked out. Given what happened with Ramona on Real Housewives Of New York and what is happening with Vicki on Real Housewives Of Orange County, this may be a precedent for future oustings.
In an interview with Hollywood Life, Jacqueline and her husband, Chris, didn't completely rule out a return to the show, if they're asked. "We'll see what happens… You never know where it'll go," Chris told the site. "You never know what the future will hold," Jacqueline agreed. Jacqueline and Chris also claimed that they've been approached by multiple networks for their own show, so perhaps they'll be back on television in competition with Bravo for airtime.
No matter how you slice it, these Jersey girls have to start getting along again if Jacqueline will ever return to Real Housewives Of New Jersey.