'Lopez' Fans Should Watch These Shows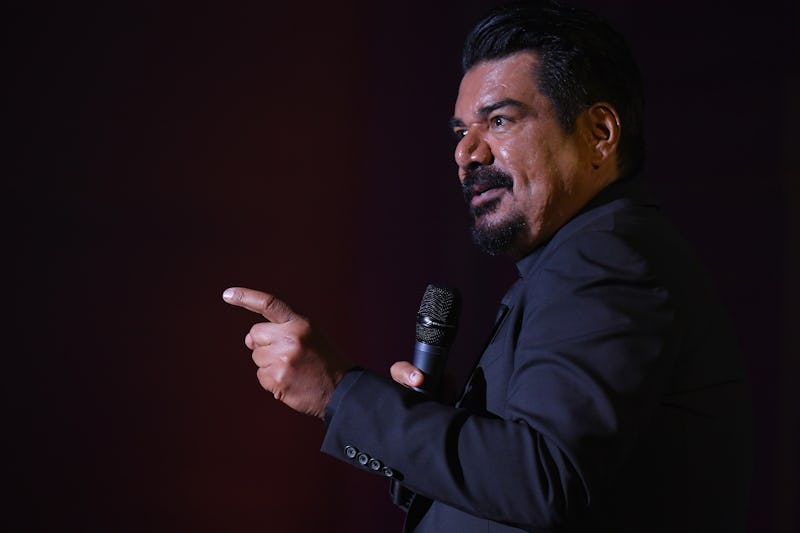 Mike Coppola/Getty Images Entertainment/Getty Images
George Lopez's semi-autobiographical TV Land comedy series, Lopez, reaches its second season finale on Wednesday, June 21. Fans of the comedian, and the series, are therefore likely watching in anticipation, wondering if Lopez will return for Season 3?
There has been no word yet about if Lopez on TV Land has been renewed. In April, it was announced that TV Land's network darling Younger and Teachers were both renewed. An article in The Hollywood Reporter about the renewal of Younger and Teachers also reported that the network's new show Nobodies was renewed before it even premiered (hello, it's got Melissa McCarthy's name attached), while Throwing Shade and Lopez's fates hung in the balance. If it did return, though, it would likely air in March 2018, just as the past two seasons have.
With the Lopez finale fast approaching, there is no news to quell fans concerns. After all, this would not be the first semi-autobiographical comedy from George Lopez that fans have had to say goodbye to. There was the family sitcom George Lopez, which ran for six seasons on ABC, and Saint George, a more adult semi-autobiographical show which lasted one season on FX.
While fans wait for news about Lopez, there are plenty of other popular semi-autobiographical, comedian-helmed sitcoms to tide them over.