Why '90s Kids Will Be Obsessed With This British Comedy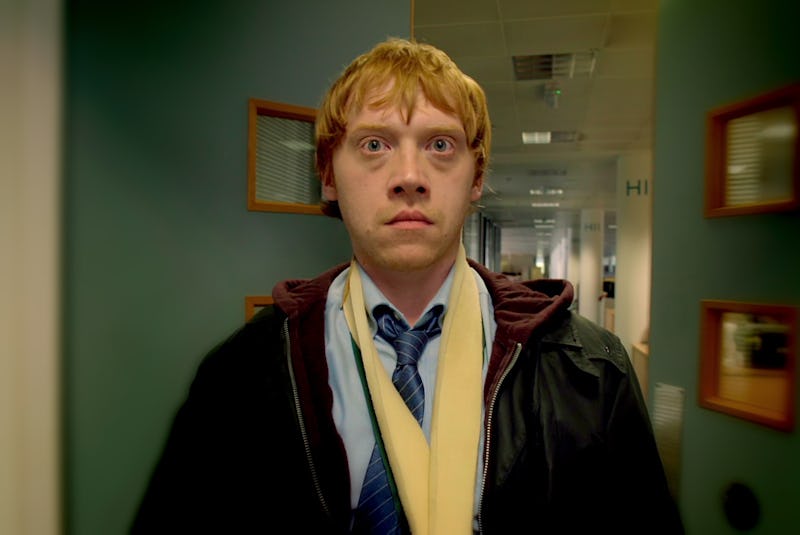 Netflix
Come Nov. 23, American audiences will be delighted to find not one, but two seasons of Sick Note to marathon on Netflix. The show is as modern as they come, but given the stars involved, it's almost like a '90s-born kid made a wish that Ron Weasley and Cady Heron would star in a show together. It's not yet been announced if Sick Note will return for Season 3, but perhaps that little bit of nostalgia will be enough to land a renewal, if not on merit alone.
What may, at first glance, seem like an extravagant new release strategy of dropping multiple seasons at once is actually just Netflix acquiring the entirety of the British comedy, which premiered on SkyOne in 2017 and has thus far run for two seasons. Sick Note follows Daniel Glass, a man who is misdiagnosed with cancer and keeps up the lie after realizing the people in his life treat him better when they think he's, you know, dying.
The show is distinctly British in both its content and the length of its two seasons (each only six episodes) but there's one element of the show that should really attract American fans: its cast. That is, of course, assuming that viewers are interested in catching up with its three stars, most of whom are at least a few years removed from their most notable projects, but that just means it's exactly the right time to see them back onscreen.
Nick Frost
While Nick Frost may be nowhere near as popular in America as he is in the UK, where he's a frequent presence on a variety of comedy films and shows, he may be best remembered for his involvement in Shaun Of The Dead, Hot Fuzz, and The World's End alongside co-star Simon Pegg and writer/director Edgar Wright. Frost's performance as Dr. Ian Glennis is slightly more reserved than his roles in Wright's trilogy of genre-bending films, but Sick Note does have a similarly sly sense of humor.
Rupert Grint
While Daniel Radcliffe is busy on Broadway and Emma Watson is starring in everything from Beauty And The Beast to Little Women, one question lingers on the mind of Harry Potter fans: "What has Rupert Grint up to?" The answer to that question is Sick Note. Grint has taken on a multitude projects since playing Ron Weasley — including Starz series Snatch and the upcoming Agatha Christie adaptation The A.B.C. Murders — but his performance as put-upon worker Daniel Glass may be Grint's most Weasley-esque role since the Harry Potter franchise concluded.
Lindsay Lohan
Joining Britain's most famous redhead as a leading role on Sick Note is America's most famous redhead, Lindsay Lohan, who takes on the role of Katerina West starting in Season 2. Unlike recent projects of Lohan's like The Canyons and The Shadow Within, Sick Note gives her a role that allows the comedic chops she showcased in Mean Girls to shine through.
Whether or not Sick Note manages to grab people, the chance to see some of the 2000s' biggest stars working together may be exciting enough to make a Season 3 order for Sick Note an obvious prospect.
This post was originally published on Nov. 22, 2018. It was updated on June 18, 2019.
This article was originally published on