The Latest Update On The New 'Game Of Thrones' Book Isn't Good News For Fans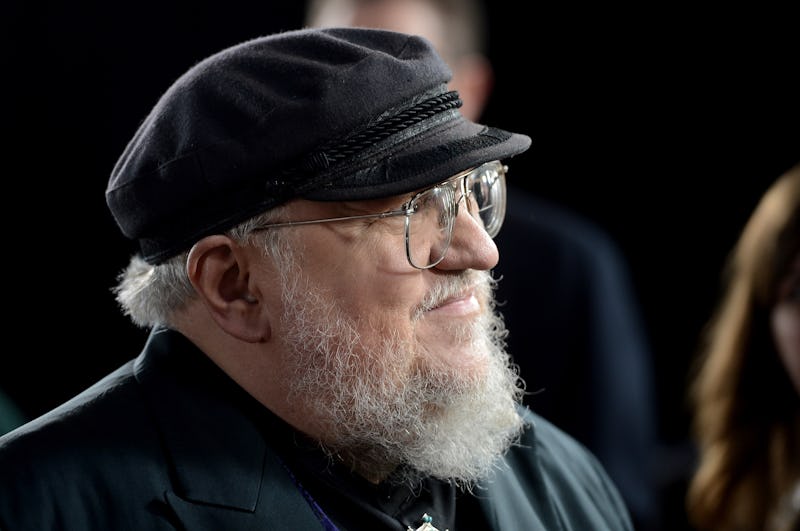 Kevin Winter/Getty Images Entertainment/Getty Images
To be a Game of Thrones fan is to suffer some serious publishing delays. At least, that has been the case with George R.R. Martin's Winds of Winter, the planned sixth and seventh installments in the hugely popular Song of Ice and Fire series. Readers have been waiting almost seven years for a new book in the series to hit shelves, since A Dance with Dragons was released back in 2011 — and they haven't held back from sharing their frustration. But in January 2017, it seemed as if the wait was at its end, with Martin telling a fan that he believed Winds of Winter would be released that year. Well, 2017 has come and gone, and still no book. And fans' hearts are about to break all over again: It really doesn't look like Martin's new book is coming in 2018, either.
That is according to an exchange Martin had with fans in the comments section of a post on Martin's blog, Not A Blog. When a fan asked what Martin's writing plans were for 2018, he responded with a mix of good and bad news — he is close to completing the first volume of Fire and Blood, a Targaryen family history spin-off series, but his work on the two volume book has affected the release date for Winds of Winter.
"F&B will be in two volumes," Martin wrote. "Vol 1 before, vol 2 after."
Which means, in essence, that Martin is focusing on finishing Volume 1 of Fire and Blood before he can dive back into Winds of Winter. And it's only after Winds of Winter is finally released that fans will get Volume 2 of Fire and Blood. What's more, according to an article on Mashable, Martin has said that a portion of the Fire and Blood series will include previously published content from The Book of Swords anthology series and The World of Ice & Fire companion book. I know. Just try to take some deep breaths, GOT fans.
In the meantime, it looks like the upcoming final season of the Game of Thrones HBO series has settled on a more solid release date in 2019, so you only have a year or so to wait to find out what will happen when Jon Snow finds out that current fling Daenerys Targaryen is actually his aunt...as well as, you know, wrapping up the Great War. It has been reported that the final season will feature only six episodes, but they will be feature length so that there will be plenty of time to wrap up all of those loose ends. OK so, it's not a new book but it's not a bad consolation prize, right? Let's just hope all of this patience will be more than worth it.