Here's How Women Are Reacting To Taylor Swift's Victory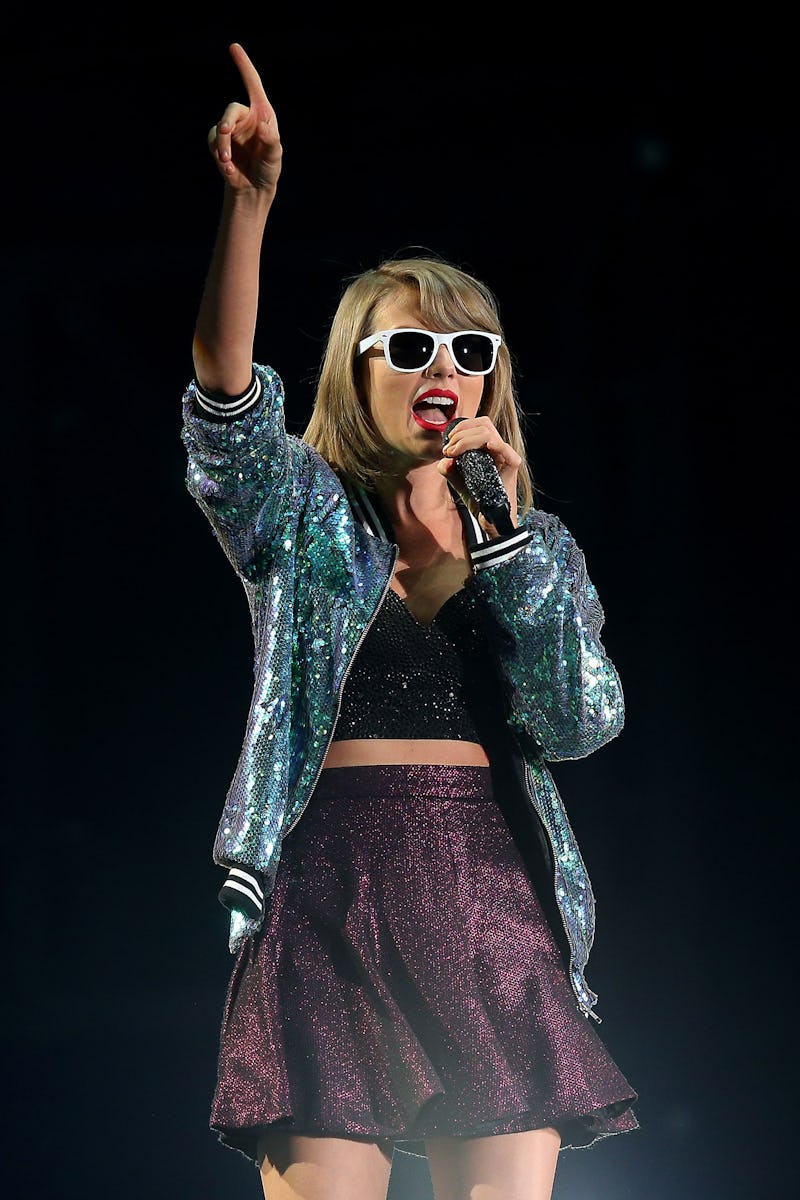 Graham Denholm/Getty Images Entertainment/Getty Images
After four hours of deliberation, a jury reached a verdict regarding Taylor Swift's groping trial on Monday, Aug. 14. As TMZ reported, the jury ruled in favor of Swift in the countersuit against David Mueller, a former radio DJ who she alleged reached up her dress during a meet-and-greet in 2013. Given the subject matter of this case, it shouldn't come as a surprise that women are celebrating Swift's victory on Twitter. People are fired up about this news, and we've got the tweets to prove it.
After the verdict was announced, the "Bad Blood" singer's rep released the following statement to Bustle:
"I want to thank Judge William J. Martinez and the jury for their careful consideration, my attorneys Doug Baldridge, Danielle Foley, Jay Schaudies and Katie Wright for fighting for me and anyone who feels silenced by a sexual assault, and especially anyone who offered their support throughout this four-year ordeal and two-year long trial process.
I acknowledge the privilege that I benefit from in life, in society and in my ability to shoulder the enormous cost of defending myself in a trial like this. My hope is to help those whose voices should also be heard. Therefore, I will be making donations in the near future to multiple organizations that help sexual assault victims defend themselves."
Here's how women are reacting to this win:
Tweeters Are Offering Up Congratulations
Yes to all of the above.
And Listening To Swift's Music
An A+ album choice.
And Championing Her For What She's Done
Swift's win means so much to so many.
Lots Of Tweeters Feel Empowered By This Victory
That dollar is worth a lot.
Hear, hear.
A Number Are Praising Swift For Standing Up For Herself
Swift's victory is our victory.
Others Are Deriding Anyone Who Was Dismissive Of The Allegations
Because a nonconsensual butt grab is still an act of assault.
Many Feel Inspired
This is a big moment for womankind.
Some Have Ideas For What Swift Should Do With Her Winnings
Many suggested she display the dollar.
After All, It's An Important $1
Sounds like a great plan.
Others Thanked Swift For Paving The Way
Yes.
And At Least One Celebrated With Ice Cream
Hey, when the occasion calls for ice cream, you get ice cream.