Yoga Poses That Will Help You Cool Down And Beat The Summer Heat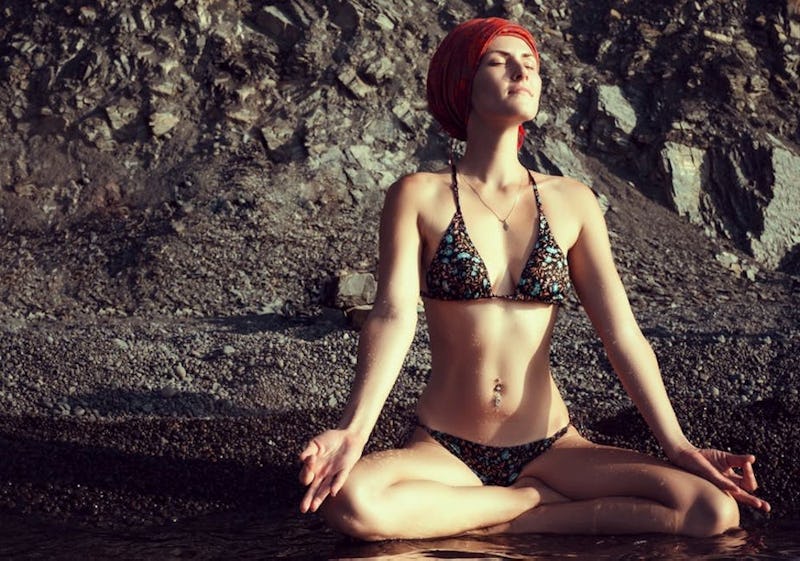 Pexels
Summer can be pretty awesome. The pool parties, the road trips, the longer days... it is basically a dream. But when the temperatures are so high they can reach the sun, it is tempting to camp out in front of an air conditioner. Instead, why not try yoga poses to cool down in the summer heat? It will release tension and reduce stress, two things that can increase body heat. No, thank you.
Even an easy breezy sequence can do the trick. No crazy headstands or human pretzels needed here. After all, these relaxing yoga poses will not put your muscles to work, but stretch them out instead. The goal is to loosen up your body, de-compress, and slow things down.
Whatever you do, do not forget to breathe. Properly inhaling and exhaling is crucial to boosting circulation, which will help cool things down. It is the best way to get the most out of these moves. Plus, as with any physical activity, it is important to stay hydrated during summer with tons of water to ensure you don't get dehydrated. If you hate drinking water, try adding flavor with fruits, cucumber, or herbs. Keep a bottle by your yoga mat as you do your thing. Soon enough, the summer heat will not seem so bad after all.