10 Areas Where You Shouldn't Freak Out About Having Body Hair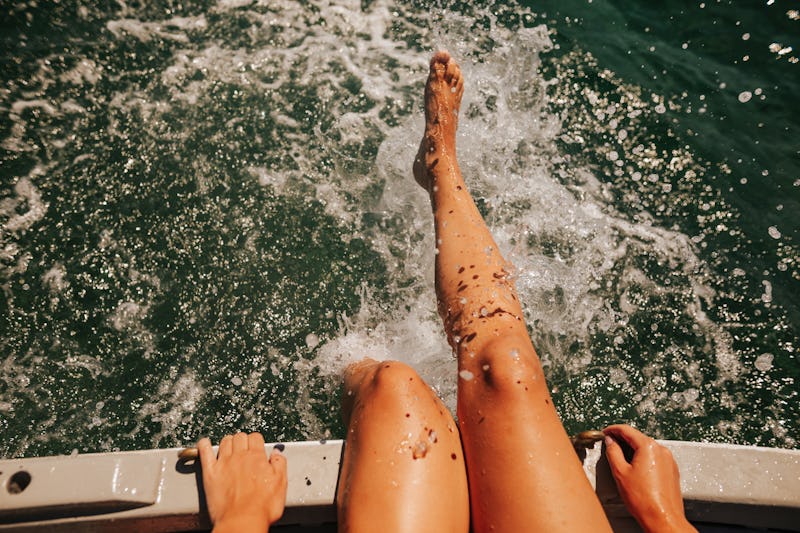 Constantinis/E+/Getty Images
Female body hair may not be considered a "sexy" topic — historically, it's been a subject shrouded in controversy and embarrassment — but it's actually nothing to be concerned about. Beyond your armpits, legs, and nether regions, it's common to grow hair underneath your belly button (aka a happy trail) and even on your fingers and toes.
"People see models without hair in magazines, in commercials, and on TV, and they feel that there is something wrong with them because they have hair in areas where these people seem to not," Christian Karavolas, owner of Romeo & Juliette Laser Hair Removal in New York City, tells Bustle over email.
Everyone has varying amounts of body hair, and this has to do with your ethnicity, sex, and family history, according to dermatologist Dr. Ava Shamban. "There are some ethnic groups that tend to have a bit more hair, but it's completely normal and okay — unless it's associated with other signs of high testosterone," agrees Dr. Michelle Henry, MD, FAAD, a board-certified dermatologist at Skin & Aesthetic Surgery of Manhattan.
Henry points to an excess thick facial hair and irregular periods as signs of high androgen levels, which can mean testosterone-producing tumors or growths or polycystic ovary syndrome (PCOS). Unless you're exhibiting those symptoms, your body hair is nothing to be alarmed about.
At the end of the day, it's your choice whether or not you want to remove it — and if so, how you want to remove it — but know that female body hair is nothing to be ashamed about. "When it's something that's inherited or [something] we see more commonly in certain ethnic groups, it's just that constant policing of female bodies," adds Henry. "It's not something that should be critiqued, but it's an unfortunate truth."
If you've wondered whether or not you should be worried about a particular area that has body hair, read on for expert-backed insight.
This article was originally published on