Amazon Keeps Selling Out Of These 39 Things Because They Look So Freaking Good On Everyone
Could your wardrobe use a refresh? Look no further.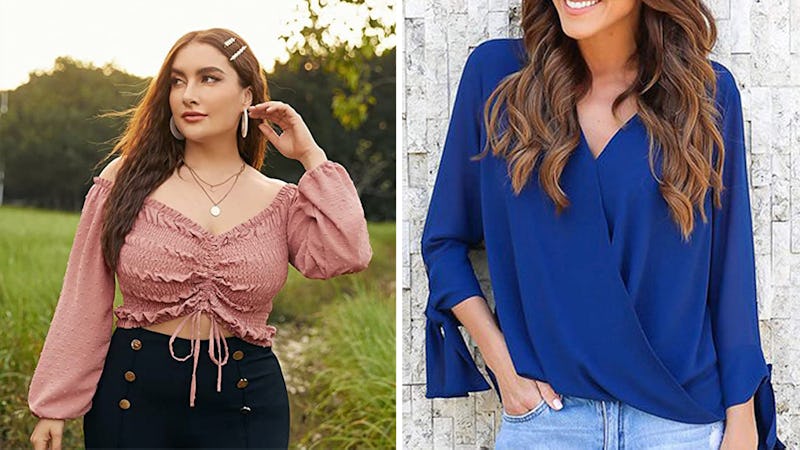 We may receive a portion of sales if you purchase a product through a link in this article.
When your wardrobe is ready for a refresh, it's not always easy to know where to look. Maybe you're planning to toss half your bedroom closet and replace it with things that will make you look way more stylish, or maybe you're just looking to add a few cute, comfy pieces to your collection. Whatever your reason to shop, the easiest way to find stylish outfits that are super affordable is to look at what fashionable people are buying on Amazon — which will surely lead you to a bunch of cool and comfy pieces so popular Amazon can barely keep them in stock.
Whether it's a face powder that has a serious cult following, a popular tie-shut sweater with a customizable fit, or a pair of yoga leggings with over 25,000 reviews, these Amazon items are practically guaranteed to look fantastic on you. Plus, Amazon reviewers suggest they're all incredibly comfy, too — from this fan-favorite pack of cotton underwear with 87,000-plus reviews to a chunky sweater so perfect it should be in everyone's closet. If you find something you love, don't sleep on it, though — these products seriously look so good on everyone that they're bound to sell out fast.
This article was originally published on