The 9 Best Clip-On Earrings For Amplifying Your Ear Candy
No piercings, no problem.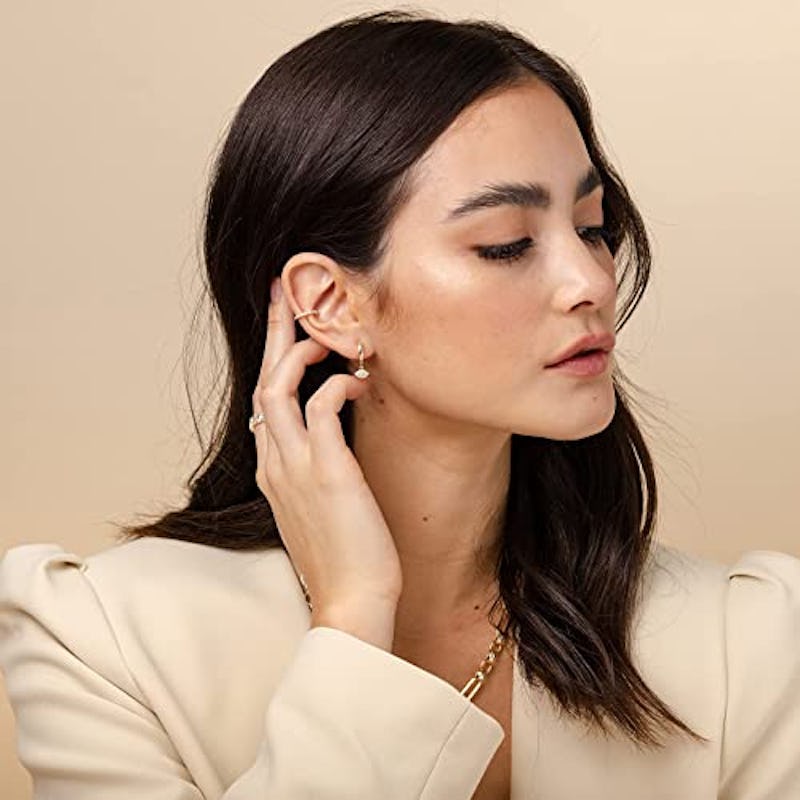 Amazon
We may receive a portion of sales if you purchase a product through a link in this article.
The temporary tattoos of the jewelry world, the best clip-on earrings offer all the accessorizing benefits of their pierced counterparts, with zero body alteration required. Whether ornate or simple, gold or silver, sparkly or subtle, if your earlobes crave a little non-committal fun, there's a clip on-earring out there for you.
Since clip-on earrings are secured with a clasp, you'll want to check the reviews to ensure they're comfortable and don't pinch too tightly. Along those lines, you'll also want to look for an earring that's light enough to wear all day, without weighing down your lobes uncomfortably (or slipping off them entirely). And if you have a sensitivity to metals other than pure gold or silver, look for clip-on earrings that are labeled as hypoallergenic and/or free of skin-irritating lead or nickel. If that's not indicated in the listing, consult the reviews to see if any shoppers have experienced irritation. Rest assured, I've scoured the reviews to make sure the picks below are approved by discerning shoppers.
Now, let's talk style. If you're looking for a clip-on earring you can wear everyday, with multiple outfits, look for a classic shape like a simple hoop or faux-pearl stud. Love making a statement? Try a clip-on earring decorated with vibrant, multicolored jewels. Sculptural earrings have been making appearances on the runways, and are such a chic way to make even the most basic of outfits really pop. And for those who have pierced ears but are looking for ways to add a little extra oomph to your ear, consider an ear cuff that offers the illusion of an additional piercing.
Whether you've already got pierced ears and want to try out a different look, or you prefer to be piercing-free, the best clip-on earrings ahead are a no-fuss way to amplify your ear candy.