The "Botticelli Bob" Is The Chicest Summer Style For Short Hair
You're about to see this all over your FYP.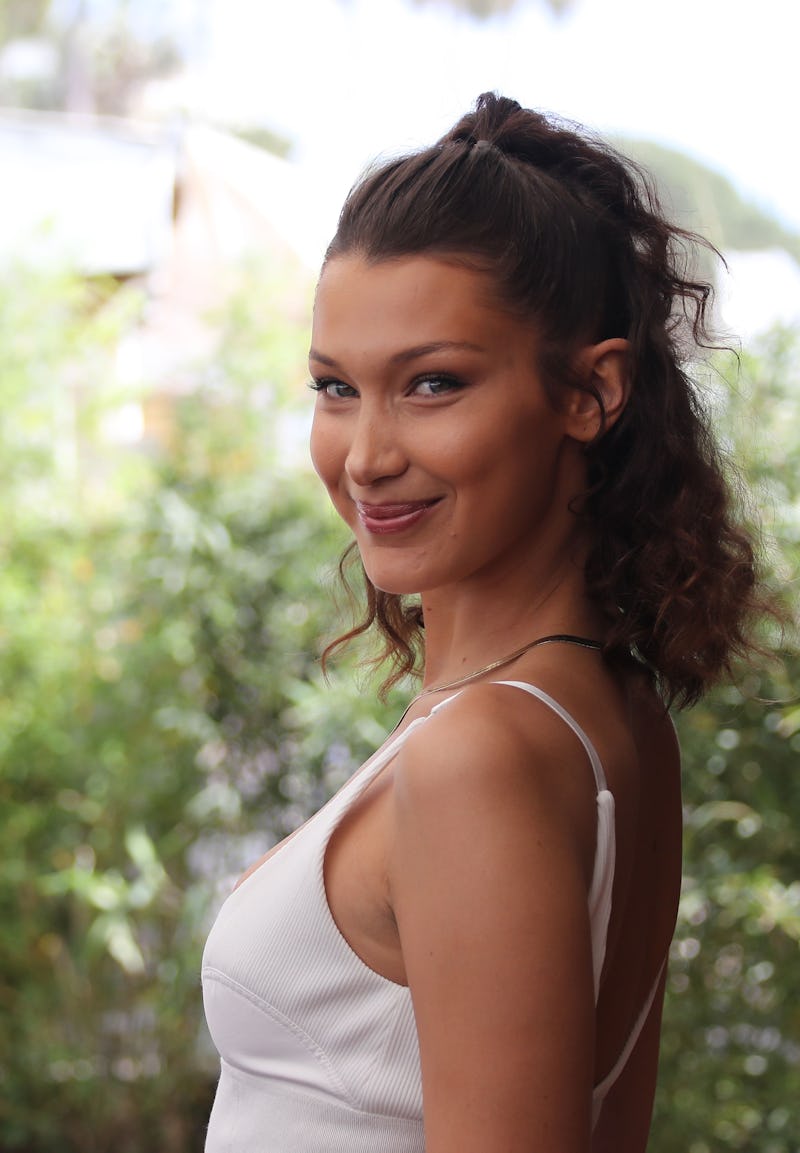 VALERY HACHE/AFP/Getty Images
You can never go wrong with a bob haircut; it just looks so damn good on everyone. But if you're a little bored of it (no judgment, it happens) and looking to spice up the classic hairstyle, you're going to want to take some inspiration from one of the greatest artists in history. This summer's hottest hair trend is going way old school and evoking the ethereal vibes of the Renaissance: Say hello to the Botticelli Bob.
"A Botticelli Bob is an alternative way of wearing a bob," Sebastian Professional International Stylist Anthony Cole tells Bustle. "Rather than wearing it straight and sleek, the bob is styled with more texture. [It]'s inspired by Botticelli's paintings with loose, wavy, and textured hair."
"It is more of a stacked full bob than conventional bobs we have seen in the past," adds celebrity hairstylist and Dyson ambassador Matthew Collins. "It's really embracing someone's natural, tighter curl pattern."
Both Cole and Collins say that the style is universally flattering as anyone can wear this look in several lengths from the shoulders to the jawline. It's no wonder why celebs like Bella Hadid, Kerry Washington, Julia Garner, and Jhené Aiko have all rocked this style.
The best part is that creating this look at home is super easy. First, Cole says to prep the hair with a product like the Sebastian Professional No.Breaker to protect your strands from damage and add volume. Then he says to section off hair and create two to three braids (depending on how thick your hair is). Heat the braids with a dryer (a diffuser if you have textured hair or a flat iron also works). Once the braids are cool, take them out and gently brush through your hair with your fingers to reveal Botticelli curls.
If your hair is already curly, Collins says you can just add a curl-enhancing cream to the mid-lengths and ends before heating them up with your dryer. He suggests using the Dyson Supersonic with the diffuser attachment on medium heat to dry curls, making sure that the diffuser just hovers around the head until it dries. Then you'll use a wide-tooth comb to stretch out and break up curls and add a bit of oil to smooth away any frizz. Et voila. You've got a super cool spin on the classic short cut.
"It's something unique and truly fresh with the bob," says Collins. "Most women with curly or coily hair have been avoiding the bob due to the volume it could create, but this embraces the volume and the volume takes center stage; it's easy and a stunning look."
"It's the perfect... style for the summer and super easy to maintain, especially if there is moisture in the air," adds Cole. "Just going with your own texture and letting your hair go with the flow is perfect for the Botticelli Bob."