26 Christmas Outfit Ideas That Will Sleigh The Holiday Season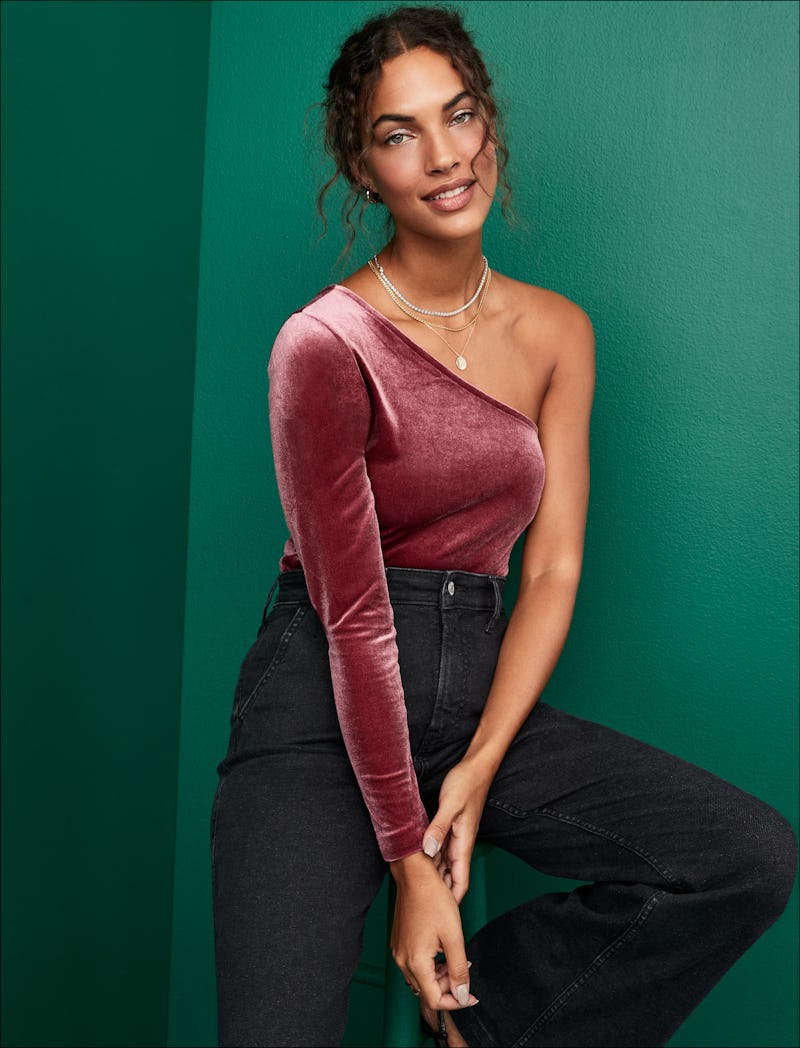 Courtesy of Old Navy
We may receive a portion of sales if you purchase a product through a link in this article.
How the holidays have snuck up on us like this, yet again, is beyond me. Every year, come December, I'm astounded by how time flies. It feels like I was just covering summer 2022's hottest trends, like, yesterday. Personally, I could've indulged in spooky season for a bit longer, but in a blink of an eye, it's come and gone. And alas, here we are — shopping for Christmas gifts and garb.
As usual, there are plenty of options on the market to choose from, so it should be easy to figure out what to wear on December 25th. Unfortunately, due to familial pressure, an unyielding desire for comfort, and the modern-day need to be camera-ready at all times, it's not always that easy. Thankfully, I'm here — prepped and ready to alleviate your holiday struggle.
I've sourced cozy, vintage-inspired Fair Isle sweaters and festive loungewear sets that are perfect for dinner at grandma's or just big chilling (AKA a full day dedicated to Elf, Home Alone, and The Holiday). So, whether you're a classic jeans and sweater gal, are looking for the perfect sweats, or would prefer to get a little more dressed up, you have options, my friend.
Ahead, I found the best cozy-chic Christmas outfit ideas that are all shoppable now. Ahead, you'll find more than 25 fabulous pieces to rock on the big day.
This article was originally published on