Dae's Desert-Inspired Hair Care Has BeautyTok Completely Obsessed
Bustle's beauty writer put the buzzy products to the test.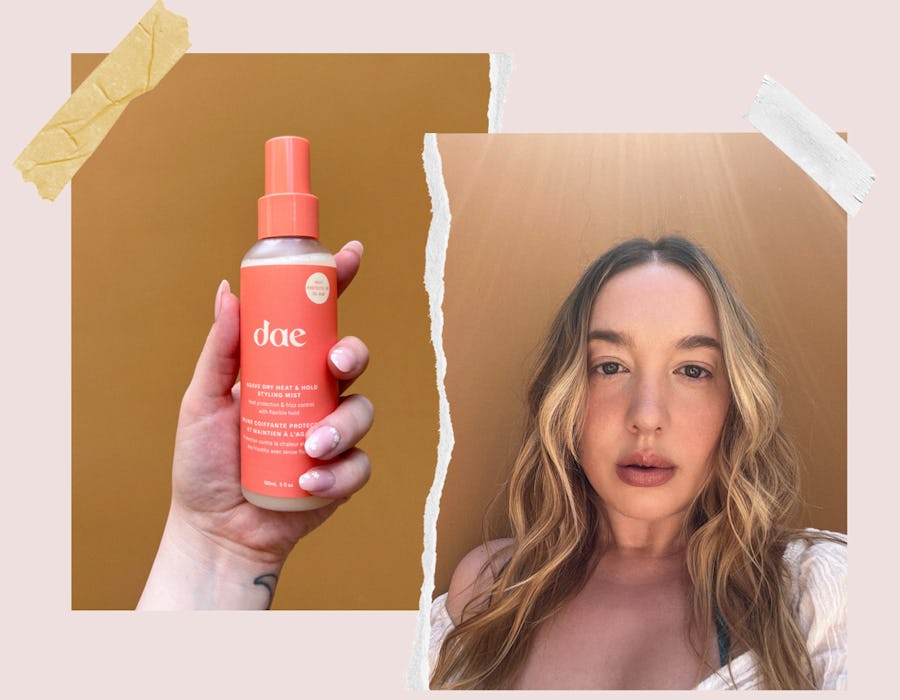 Olivia Rose Rushing
We may receive a portion of sales if you purchase a product through a link in this article.
When it comes to beauty, it's fun when brands allow you to fully immerse yourself in their world through products' colors, scents, and even marketing imagery. With dae — an Arizona-inspired hair care brand founded by Amber Fillerup — you truly can close your eyes while showering and breathe in the citrusy aroma of its Signature Shampoo, allowing your mind to travel to a warm desert evening, just as golden hour light pours over you.
While I personally live in New York, just outside the buzz of the city, my dae-ly hair routine (see what I did there) allows me to experience the colorful world of Arizona on the regular. And upon an opportunity to visit Fillerup in her home state, alongside a small group of other writers, I was able to comprehend just how beautiful the western state truly is, as well as witness dae's vibrant inspiration IRL.
Arriving in Scottsdale's cult-loved resort, Sanctuary Camelback Mountain, A Gurney's Resort & Spa, I immediately noticed the bright orange walls akin to many of dae's hero products' packaging and the fuchsia hibiscus flowers (one of many key ingredients used). I also spotted cacti of every shape and size, which is the source of ultra-hydrating prickly pear seed oil and more. And of course, there's the inescapable dry heat, which makes your skin and hair simply crave moisture. Arizona's spirit is easily felt (sans the flights) by scrolling dae's Instagram or smoothing its Prickly Pear Hair Oil throughout your strands.
Aside from just how dreamy the world of dae is, what I love most is that the products perform. As someone with color-treated hair on the thinner side, I need hydration, but also formulas that won't weigh my tresses down and nix that bouncy volume. What's more, I need my hair to air-dry naturally and not look completely unkempt, as frequently used hot tools can be damaging (though, of course, its newest Agave Dry Heat Protection Mist helps).
Dae has managed to tick all of the boxes for me, with a dreamy aesthetic that is backed by nourishing essentials that make my hair feel fab.
ICYMI: the dae Cactus Fruit 3-in-1 Styling Cream has become a BeautyTok staple, so much so that Sephora can't seem to keep it in stock for long. And while I use countless products from the range each and every day (the Monsoon Moisture collection being my personal fave), Fillerup did let us writers in on a few new products that will be dropping *very* soon.
Care to travel to Arizona? Here are just a few of my dae must-haves that will instantly take you there.