7 Nail Shapes That'll Upgrade Your Manicure Stat
All you need is a good nail file.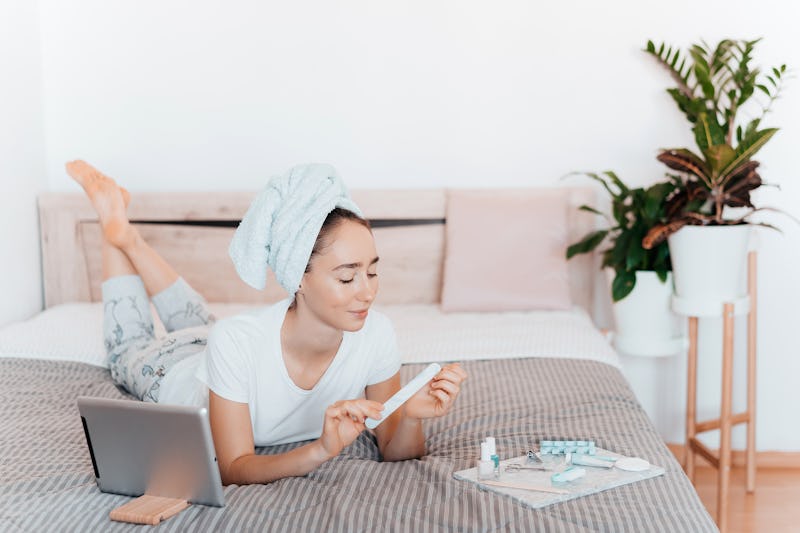 Anastasia Gorlanova / EyeEm/EyeEm/Getty Images
When you think about manicures, a rainbow of nail polish colors probably flood your mind. Besides picking a hue and maybe a nail art design to try, there's another element to consider for your finished look: Picking from one of the different nail shapes for your tips, which can add more flair to your mani.
To get the lowdown on the most popular shapes to choose from, Bustle spoke with top experts like Orosa founder Carolyn Chen, nail care brand Sundays' founder Amy Ling Lin, and Pear Nova founder Rachel James (to name just a few) for all the intel. These pros explained everything from how to achieve the looks at home to what the world's top trending nail shapes are. Because, sure, that butterfly nail art is great, but you can customize it even further by shaping your tips a certain way. And there's more to your nail's silhouette than just round or square — some seriously impressive shapes are worth attempting, like coffin or stiletto.
Working with different shapes applies to both natural nails and press-ons. All you need? A nail file. Keep reading for the seven different nail shapes experts recommend trying in order to level up your manicure.