27 Times Dua Lipa's Style Won The Red Carpet
She's definitely not afraid to take risks.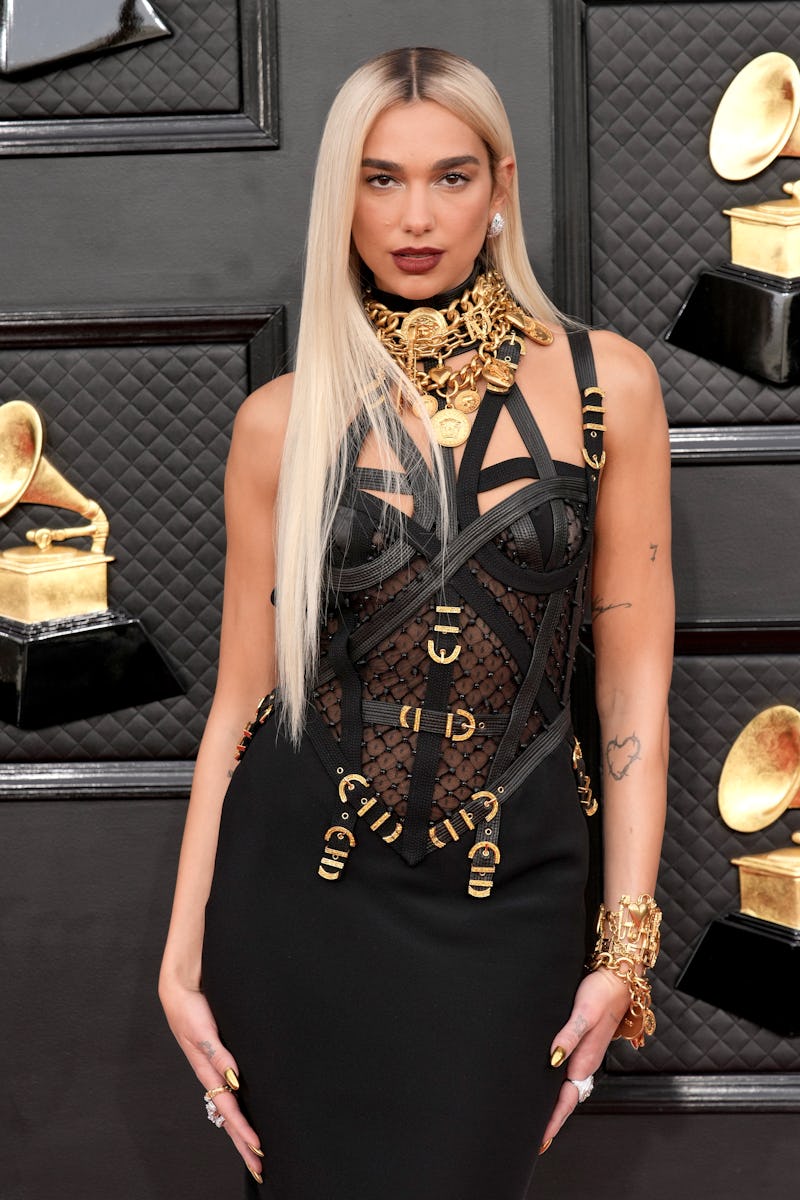 Jeff Kravitz/FilmMagic, Inc/Getty Images
One thing in this chaotic world you can always count on? Dua Lipa's red carpet style to be extremely saucy. Anything but subtle (she's legit unafraid to take risks), her glam is all about creating fierce fashion moments.
The Albanian British pop star is constantly stepping out in glamorous dresses — some vintage (like her Versace Grammys gown) and others plucked from the latest collections of legendary houses like Valentino, Balenciaga, and Saint Laurent. Working with lauded stylist Lorenzo Posocco for years now, she's also rocked custom gowns by Vivienne Westwood and Miu Miu.
While you can often expect what certain celebs might wear to an awards show or gala, Dua Lipa's red carpet outfits trend towards the unpredictable. She's turned a variety of high fashion looks, including a punkish corseted mini dress and a princess gown featuring tiers of light pink tulle. And as for pumps, my research reveals that the "Levitating" hitmaker tends to favor Jimmy Choos. Depending on the vibe, she'll reach for sleek, strappy silhouettes or bold platforms.
All that said, I expect Lipa and Posocco to continue to serve us arresting red carpet 'fits for years to come. But for now, you can keep scrolling to see some of her best looks thus far.