10 '90s Outfits From Friends That I Still Think About Today
Just in time for the reunion special.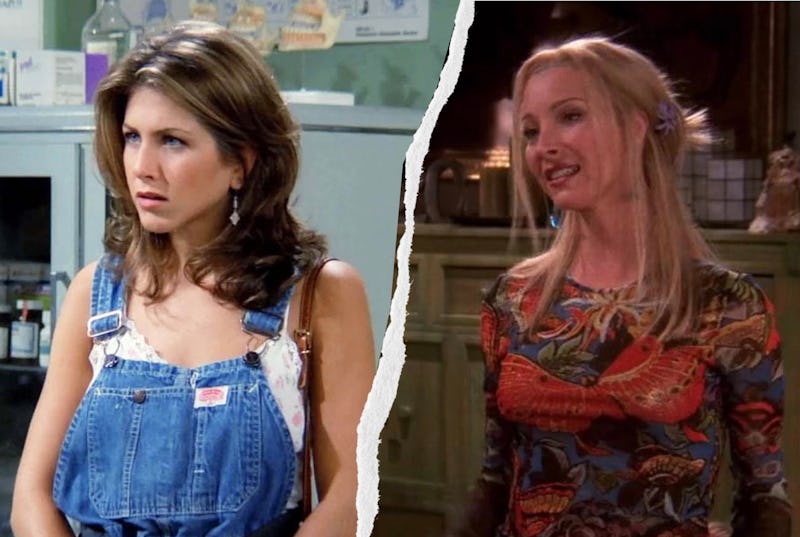 Courtesy of WB
Friends aired for the ten-year span that ran from 1994 to 2004, making it one of the most iconic television shows of the '90s, full-stop. And, while the show's writing and acting was at the forefront of the popularity of the show, you can't forget about the fashion that made it what it was. The Friends outfits were so '90s that they're still pretty influential today. And with the Friends reunion on the horizon, there's no better time for a sartorial trip down memory lane.
Each of the characters' style philosophies (and personalities) were so unique from the others that everyone could find themselves in at least one of the group of six. And yet, despite their differences, they all worked so effortlessly as an ensemble. And isn't that the beauty of friend groups?
With HBO's reunion special, the world is ready to mark the first time that our friends —Jennifer Aniston as Rachel, Courtney Cox as Monica, Lisa Kudrow as Phoebe, David Schwimmer as Ross, Matthew Perry as Chandler, and Matt LeBlanc as Joey — are back together in seventeen years. And it made me miss the fashion and friendship from the original show.
As '90s fashion has come back into our daily style lexicon, there are so many looks that originated with your favorite leading cohort. From overalls to slip dresses, here are the most iconic '90s looks that you first remember from Friends — and still wear today.