15 Easy-To-Use Glitter Hair Sprays For Shimmery Strands
Shine bright as 2022 comes to an end.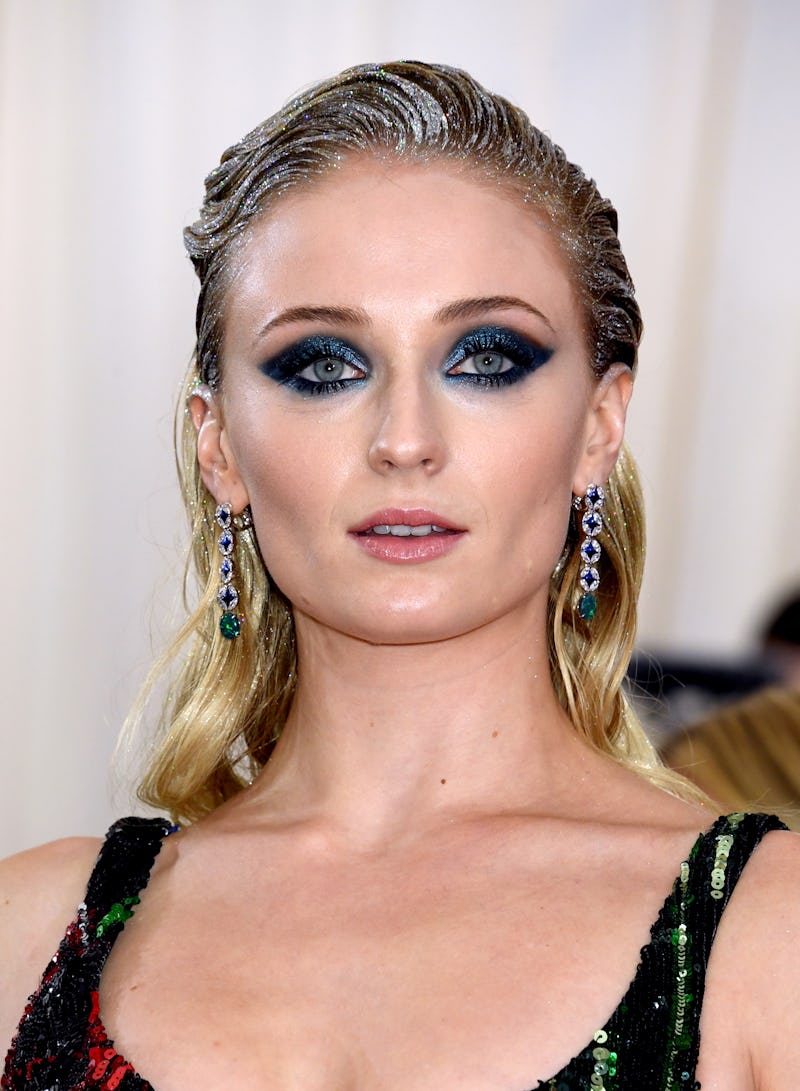 Jennifer Graylock - PA Images/PA Images/Getty Images
We may receive a portion of sales if you purchase a product through a link in this article.
New Year's Eve is exciting for many reasons. There's nothing like a brand new year and fresh start to lift those spirits (especially if 2022 was a rough one) — but avid beauty lovers love this time of the year because it's a chance to go all out on makeup and hair. An easy way to add a little — or a lot — of sparkle is to use a glitter hair spray.
Glitter can tend to be one of those things that are a good idea in the short term, but make you want to reconsider all your life choices in the long term; cleaning up glitter days after the fact is never fun — especially in your hair. But no longer is that the case. Thanks to updated formulations, you can pack on all the glitter your heart desires with no worry about it lingering for days on end. Plus, there are so many hair sprays with glitter that come with added benefits (such as nourishing hair care ingredients, heat protectant properties, and long-lasting hold) that today's glitter hair sprays double as the ultimate stylers. Even better? Some can even be used on your body, too.
If you're looking to add some shimmer to your strands before the year ends, below are 15 glitter hair sprays that you can spritz on for New Year's Eve...or anytime you want some extra shine.