How To Use Press-On Nails For The Easiest Mani Ever
Go from zero to salon-grade manicure in a matter of minutes.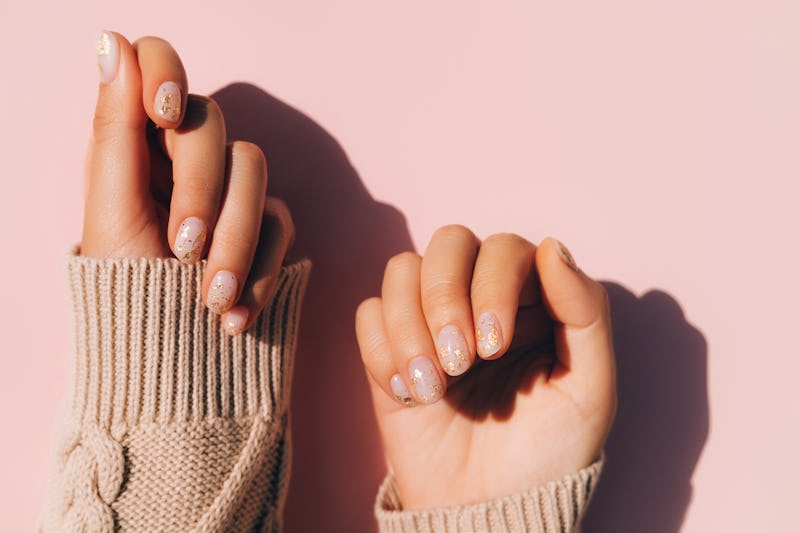 Anna Efetova/Moment/Getty Images
There's nothing like a fresh manicure to give you an extra boost of glam. But, if you're not comfortable going into a salon while the pandemic is still ever-present, press-on nails just may be the next best thing. Before you stress about how to use press-on nails, don't worry — it's actually super simple.
Something surprising about these stick-on manis? Even with showering and lots of hand washing, they can last up to two weeks, says Jooyeon Song, co-founder of 3D press-on nail brand ManiMe. But in order to yield the longest (and best) results, you'll need to follow along with a few press-on nail golden rules. David Miró Llopis, co-founder of ManiMe, says the whole nail application process can take as little as 10 minutes if you adhere to just five easy steps: prep, peel, apply, file, and seal. Sounds easy, right?
If you're not one to even paint your own nails at home, press-on nails are definitely worth a whirl. There are a number of brands to choose from, so you can practically get any color, shape, and design you can imagine (yes, intricate nail art included). The best part? Some brands even design them to be reused — making it sustainable and easier than ever to get what looks like a salon-grade mani at home. To nail your technique, here's a comprehensive guide on how to use press-on nails.