Janel Parrish's Genius Hack For Looking More Awake In 2 Seconds Flat
The actor shares her 10-step skin care routine.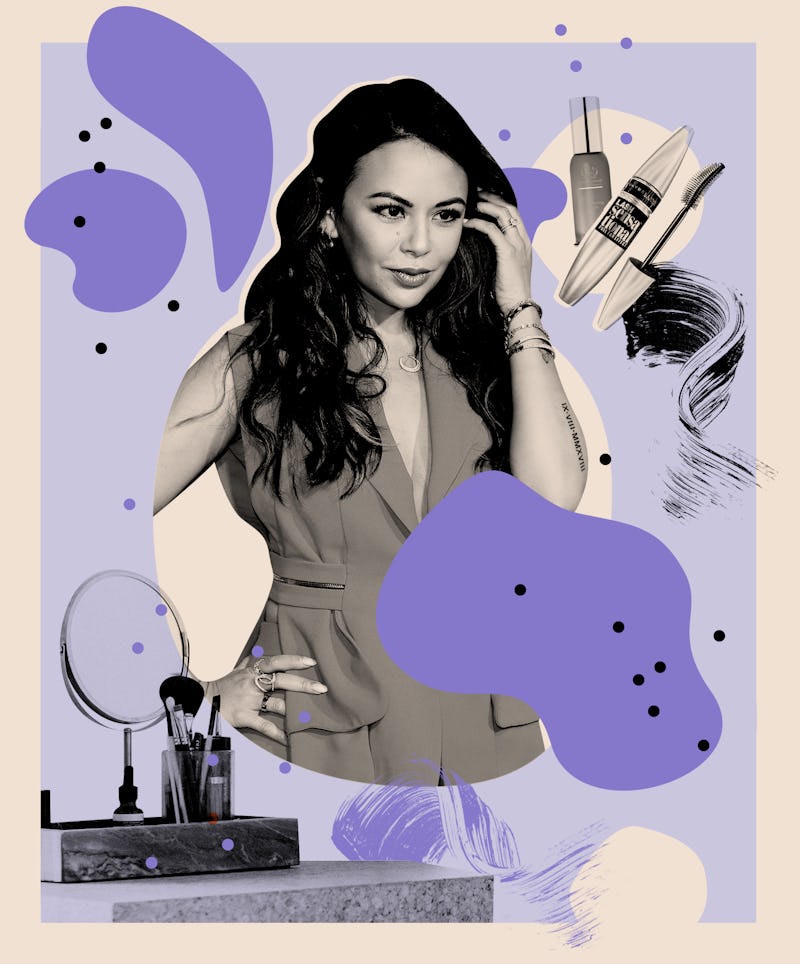 Jean Baptiste Lacroix/Getty Images
In Bustle's Beauty Detail, we dive into the beauty bags of our favorite talents for intel on the rituals that keep them glowing and the MVPs (most valuable products) they can't live without. Here, actor and singer Janel Parrish shares the products within her maximalist skin care routine and her go-to makeup trick for looking more awake (hint: it doesn't involve mascara).
While the quarantine has put a halt on many people's grooming rituals, that hasn't been the case for To All The Boys I've Loved Before star Janel Parrish. "I'm definitely a beauty junkie," she tells me over the phone. "I cannot go to sleep until after I've washed my face and done my 10-step skin care program."
The actor admits she's the epitome of that meme that shows someone lugging five huge suitcases full of beauty products for a weekend trip. "Whenever I travel, because I have so much skin care and makeup, I put them all in my Ziploc Accessory Bags — I have to bring everything," says Parrish.
Rather than Marie Kondo-ing her massive beauty product collection during quarantine, she's been meticulously organizing what she has. "It's given me more time to reorganize my life," she jokes. "I went underneath my sink the other day and found all these old lipstick tubes. It's been really fun to rediscover them, and be like, 'Oh, I love this shade — I forgot I had that.' Then going out to the store and picking up a new lipstick again is great, too."
Equal parts skin care lover and makeup fanatic, Parrish can rattle off her go-to brands in every product category, but her everyday look all comes down to her mood. "There are days where I'm all about the lips, and I'll pop on a good red," she says. "Then there are times, like last week when I was doing press for To All The Boys I've Loved Before, I went with a really strong, colorful eye. That's why I love makeup so much — you can just change it up based on how you're feeling."