Jennifer Lopez Served Major Sideboob In A Spicy '80s-Style Swimsuit
It's retro sophistication at its finest.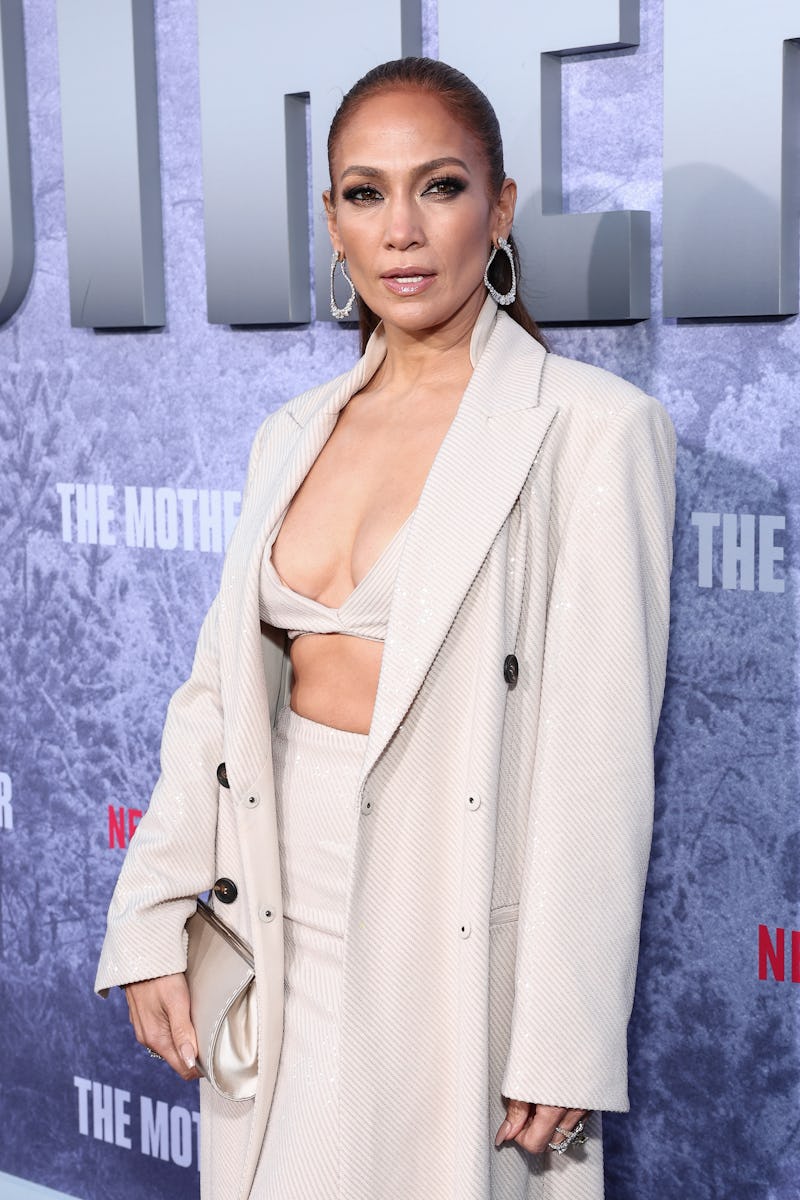 Variety/Variety/Getty Images
ICYMI, entrepreneur Jennifer Lopez expanded her business portfolio this April. Aside from helming her own beauty brand and shoe label, the Mother star just added craft cocktails to her merchandise mix. Meet: Delola, ready-to-drink alcoholic beverages.
Her self-titled business (friends and family call her Lola) is likely to set the alcohol industry on fire — and the coordinating campaign images just did the same to my IG feed. On Monday, the "Let's Get Loud" singer shared the latest images for her newly-launched beverage venture on main, in which she donned the spiciest swimwear.
The dreamy images were shot on the beaches of Capri, Italy, so naturally, they belong on a summer mood board. Lopez can be seen luxuriating on a sunlounger with a Delola cocktail in tow (naturally). Bedecked in mustard yellow, Lopez's 1980s-inspired, high-leg swimsuit popped vividly against the turquoise backdrop. Keeping true to the era, its low-cut neck and armholes showed hella skin, with added help from the high-cut leg holes.
While her one-piece swimwear was decidedly '80s, she merchandised her beachy look with accessories inspired by the decade prior. Think: oversized, boxy sunnies, gold hoop earrings, and a printed bandana wrapped around her blown-out hair. Essentially, everything needed for a trip to the beach in the 1970s.
It's retro sophistication at its finest.