Kendall Jenner Wore A Strappy G-String Thong Bikini & 100% Slayed
The model shared her own take on the exposed thong trend.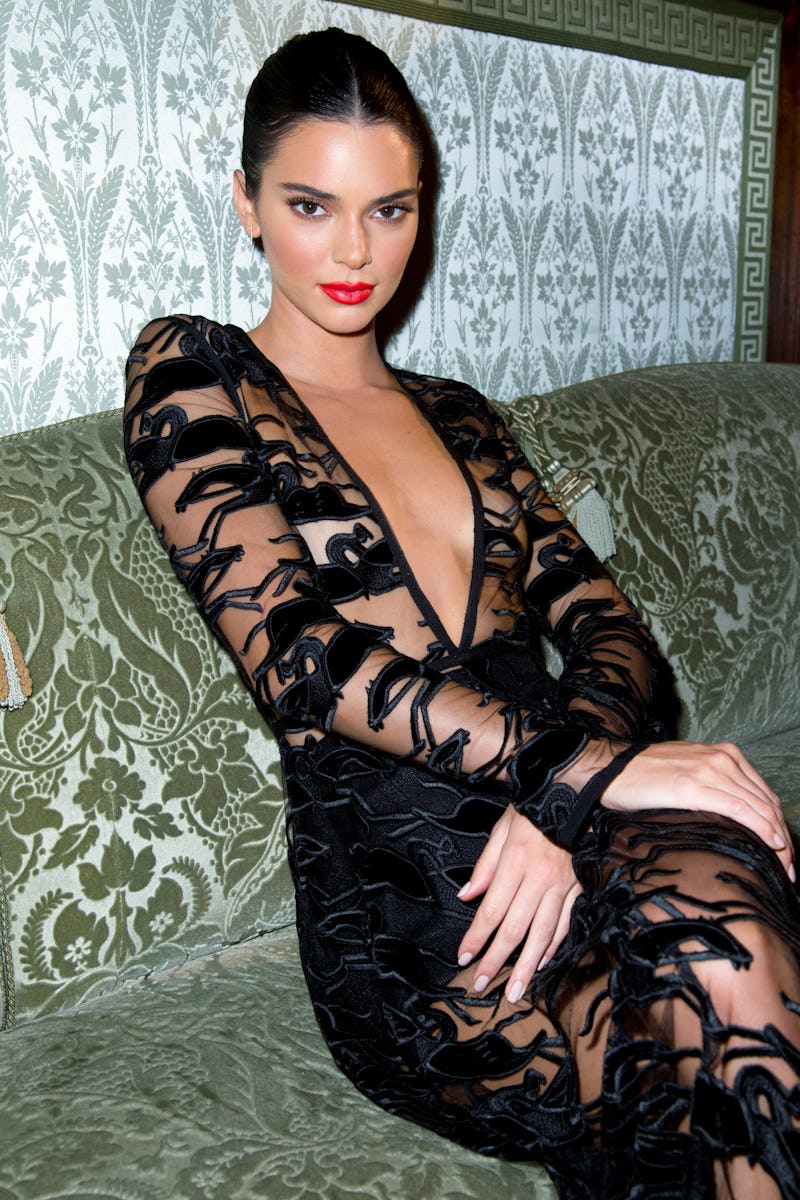 WWD/Penske Media/Getty Images
Visible or exposed thongs continue to dominate the fashion world, with the likes of Alexa Chung and Julia Fox opting to rock the latest trend at New York Fashion Week. And how could we forget the many times Emily Ratajkowski has incorporated the exposed thong look into her everyday outfits. Now, Kendall Jenner has gone all out and shared her take. Even though, it's not quite the exposed thong we're used to.
Taking to Instagram on Feb. 12, the model shared a carousel of photos from what appears to be a sunny break somewhere warm and by the sea. Captioned "31 hours," the very first snap showed Jenner casually lounging in a vibrant lime green bikini, with the second clip showing the model enjoying a sunset on the beach.
Following in the footsteps of her sister Kim Kardashian, the thong in question appears in the fourth snap of the post and we can only see the back of the bikini but the G-string thong is made up of two connected straps.
And this isn't the first time that Jenner has opted for her own take on a trend. We've also seen her rock a sheer dress for Lori Harvey's birthday last month, as well as some of the more "ugly" noughties trends, such as recently wearing UGG Classic Ultra Mini Boots on an outing.