17 Times Lily Collins Was The Best Dressed Person On The Red Carpet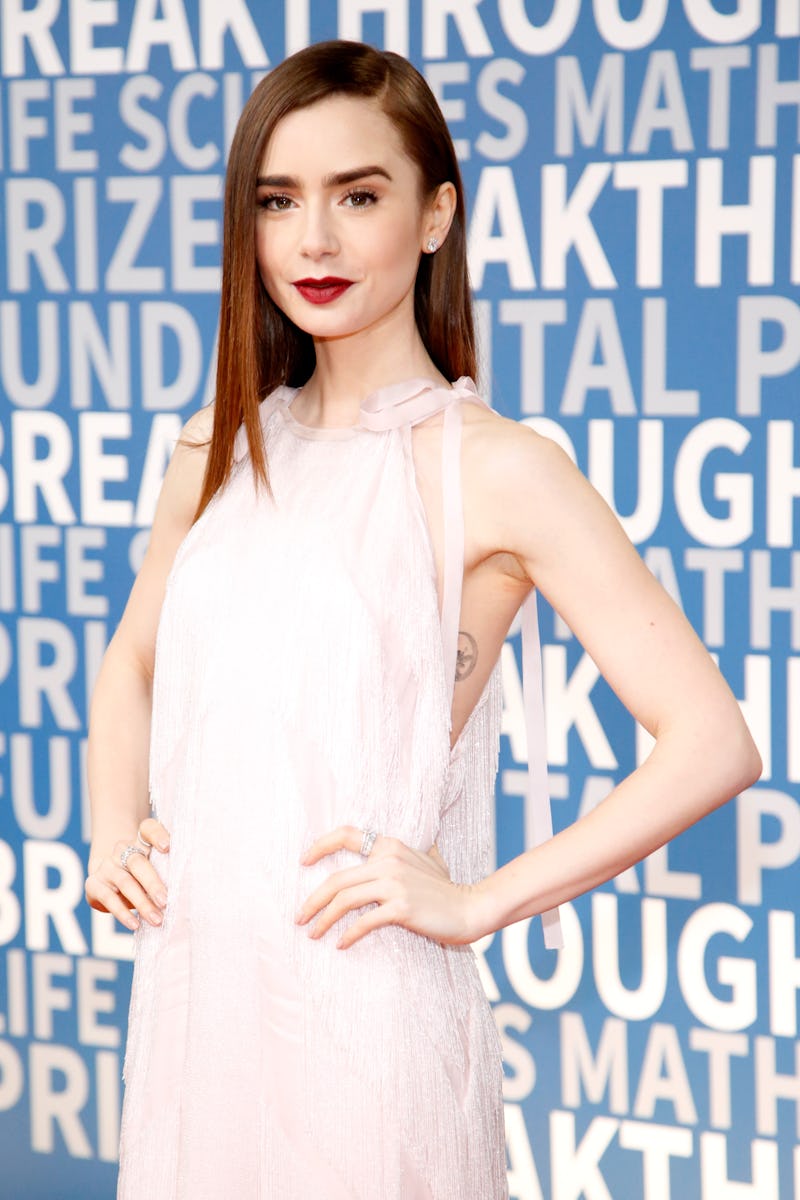 Kimberly White/Getty Images Entertainment/Getty Images
Over the past few years, Lily Collins has become one of the most famous names in Hollywood. Her role as Emily Cooper in Netflix's Emily In Paris has fans raving over her vibrant on-screen wardrobe, with Collins serving high fashion looks in every single episode. But the starlet only gets more stylish off screen.
Collins has had decades to master the art of serving a look — something that seemingly comes naturally to the actress and model now — having began walking the red carpet alongside her famous parents in the 1990s. That being said, the star has undeniably earned her stripes as a fashion legend.
Her taste for architectural silhouettes and affinity for high-end designers like Elie Saab and Givenchy make Collins a red carpet standout every time she makes an appearance. Though others might shy away from such dramatic ensembles, she unflinchingly rocks latex gowns, head-to-toe embellishments, and she absolutely loves a naked dress. To summarize: She always turns out for a formal occasion.
Ahead, take a look through 17 of Collins best red carpet moments — going all the way back to 2013. Here are her best outfits from the Met Gala to the Oscars and more.