Mona Kattan's Brilliant Hack For Making Perfume Last All Day
The entrepreneur shares her skin care essentials and beauty routine.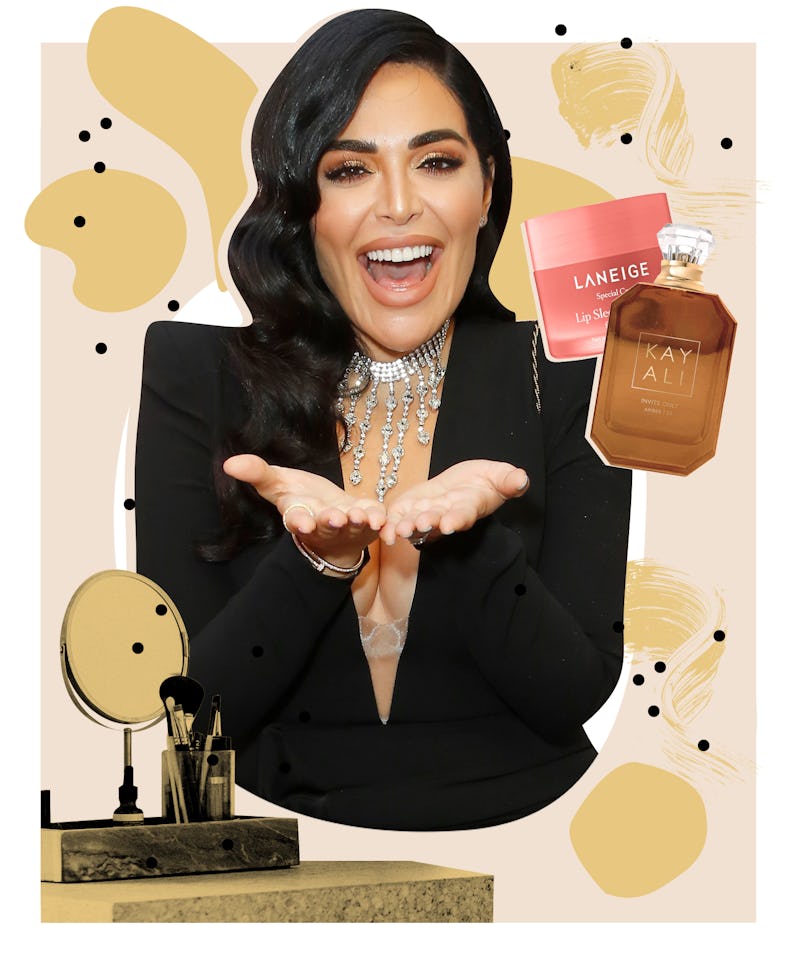 Rachel Murray/Getty Images
In Bustle's Beauty Detail, we dive into the beauty bags of our favorite talents for intel on the rituals that keep them glowing and the MVPs (most valuable products) they can't live without. Here, Mona Kattan tells Bustle about her lifelong obsession with perfume, her pared-back skin care routine, and more.
Beauty entrepreneur Mona Kattan has been obsessing over perfumes since she was 14 years old. "Everything I saved from my job [as a teen] went to fragrances," she says, laughing. "I would always want to buy a new perfume — I think it's because I'm more of an emotional person, and fragrance instantly makes me feel happy or energized or relaxed." That lifelong devotion has culminated in the recent creation of her own fragrance brand, Kayali.
Working on the perfume brand is enough to keep her busy, but Kattan also publishes beauty-related content for her YouTube channel, which has more than 67,800 subscribers, and is the president of her sister's Huda Beauty line of cosmetics. Despite all that insider intel and access, however, her own beauty routine remains relatively low-key.
"To be honest, I'm more on the basic side when it comes to skin care and makeup," she tells Bustle. But Kattan does enjoy playing around with pigments and experimental looks: "I do love makeup — it's color and it's creative. But on the daily I probably am basic and I'm okay with that." Although her sister prods her to get more dramatic with makeup, Kattan says she reserves that attitude for her fragrances.
"My approach to perfume is more is more," she says, laughing. While fragrance obviously brings a sensory boost and pleasantly scented aura, Kattan says its power is so much more than that. "It's not just to make you look good or smell good for other people," she says. "It's something very personal that captures your memories. I believe every new fragrance is like a bookmark in your life."