Naomi Osaka Is Launching A Skin Care Line For Melanin-Rich Skin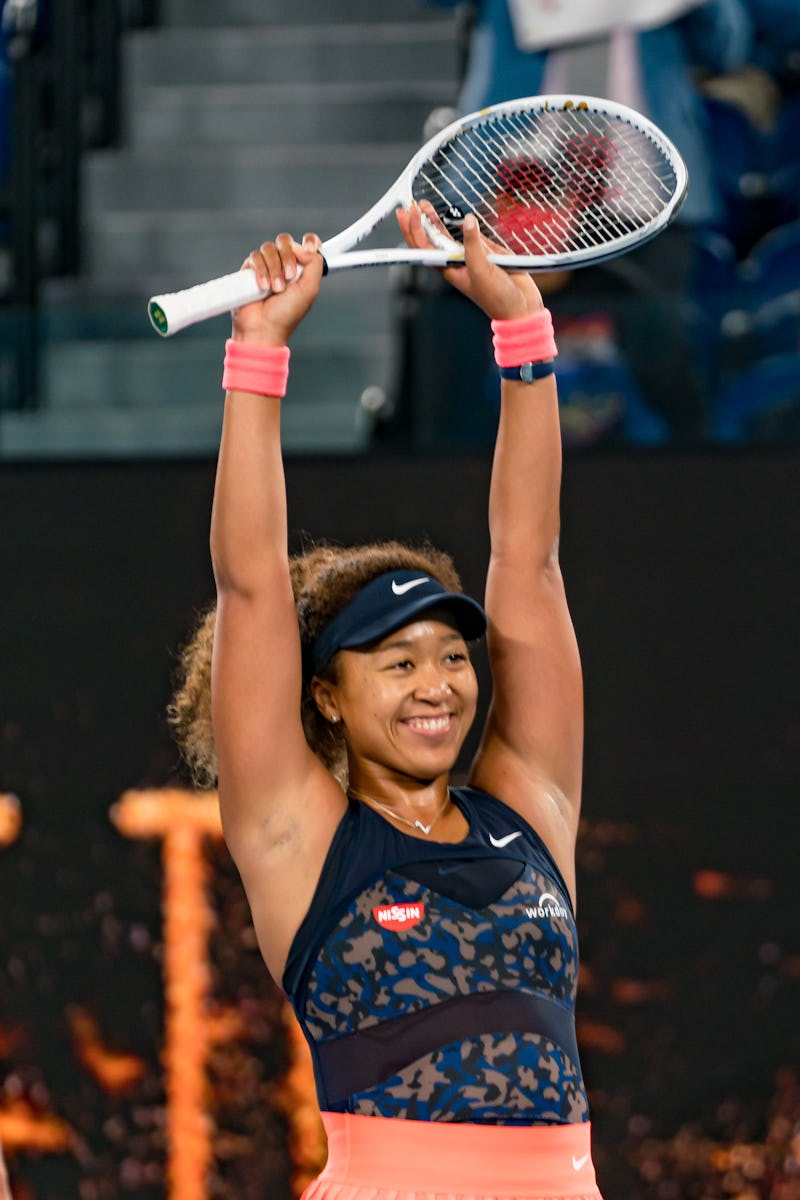 Andy Cheung/Getty Images Sport/Getty Images
From Cardi B to Halsey, it seems like tons of celebs are getting into the beauty business these days. And now, fans have one more exciting launch to look forward to: On Tuesday, April 27, tennis champion Naomi Osaka revealed she has a skin care line in the works.
In an interview with Business of Fashion, Osaka announced that the brand will be named KINLÒ, a mashup of the Japanese word "kin" and the Haitian Creole word "ló." Both mean "gold" and are a nod to her heritage. Through the new line, Osaka hopes to bring awareness to the lack of sun protection for people of color. "For me, this project is something that requires more than just being a spokesperson. This is a public health need," she told BoF. "I used to tell people that I didn't need to wear sunscreen — but even if you have melanin, you need to take care of your skin, and I am passionate about that."
According to a study conducted by the Centers for Disease Control and Prevention (CDC), non-Hispanic Black Americans are more likely to have lower survival rates when diagnosed with skin cancer. The Skin Care Foundation states that Black patients with melanoma have an estimated survival rate of 67 percent, while white patients have a survival rate of 92 percent. The reality is that sunscreen protection is an absolute must for all skin tones in order to help prevent these types of cancers and other skin concerns.
"I never thought I would ever start my own company, but I'm super excited to announce that I'll be launching KINLÒ, a new brand of skincare products developed to protect and rejuvenate melanated skin tones," Osaka wrote in the caption of her announcement. "I hope these products can help a lot of people and potentially save lives because I really feel that we aren't protecting ourselves as much as we could."
The entire line will be priced under $20 and will include products such as an SPF 40 tinted face lotion that will also protect against blue light, an SPF 50 sunblock, protective body spray, lip balm, and eye cream. While no exact launch date has been released yet, the collection is expected to hit shelves this fall.