12 Red-Hot Valentine's Day Outfit Ideas That Are Perfect For Zoom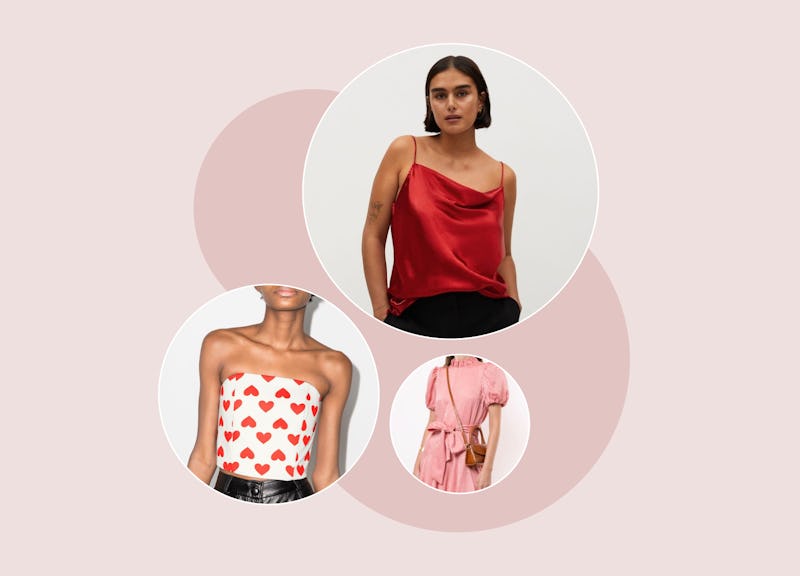 When it comes to Zoom dates, it's all about what you're wearing from the waist-up. And while you might have tons of practice when it comes to dressing for your daily corporate FaceTime meetings, you're still trying to get a handle on outfits for Valentine's Day dates.
Fortunately, these Zoom dates allow for plenty of variety. Some forgo dressed-up attire since after all, they're still at their kitchen table. Others go all out in the hopes that a little glitz and glamour will remind them of the romantic outings that once were.
With Valentine's Day fast approaching, your red, pink, and heart-covered date nights look a whole lot different than they did just a year ago, but you're totally ready to embrace the change. As such, you're going to be festive…with a capitol F.
Ahead, find great looks that you're going to want to wear for all your Zoom Valentine's Day dates — and beyond. With festive colors, embellishments, and details, these looks are perfect for a waist-up Zoom date, holiday or not. Scroll down for the best date outfit options this Valentine's Day.
We only include products that have been independently selected by Bustle's editorial team. However, we may receive a portion of sales if you purchase a product through a link in this article.