Paul Mescal Is *Officially* The "Mullet King"
According to his celebrity admirers, at least.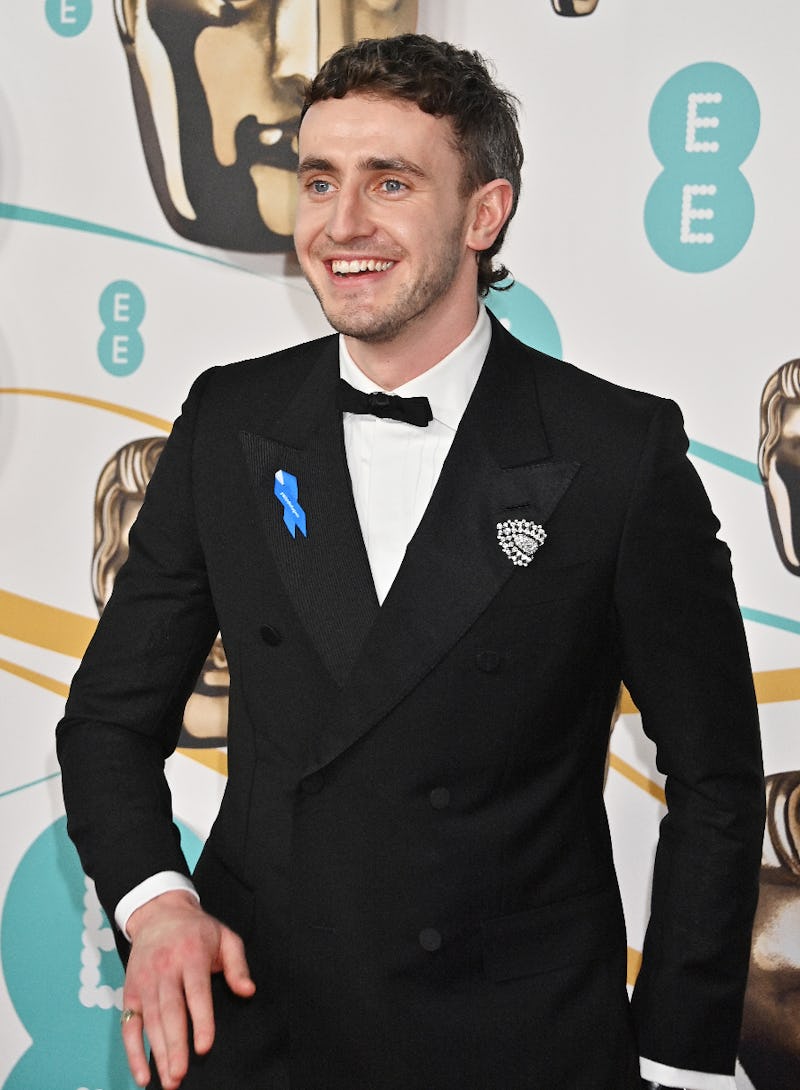 Dave Benett/Getty Images
In addition to his acclaimed performances in BBC's Normal People and the Oscar-nominated Aftersun, Paul Mescal fans are also very enthusiastic about another aspect of the Irish actor: his mullet. Although Mescal debuted the fresh cut last year, his appearance at the 2023 BAFTAs on Feb. 19 — where he was nominated in the Leading Actor category — inspired a new wave of mullet appreciation online. Chief among Mescal's mullet admirers are John and Edward Grimes (aka Jedward) of The X Factor fame, who anointed the actor the "mullet king" on TikTok.
"Paul Mescal makes the short mullet look godly. If we were in a period piece, I would follow him into battle," one fan joked on Twitter. "He is the only man I will accept a mullet on," another user said of the actor's locks. Meanwhile, one fan dubbed his BAFTAs hairdo a "micro mullet," and another claimed that Mescal is the "only one person" who can pull off a "grunge mullet." Not everyone is a fan of the hairstyle, however, and some are calling for the actor to "get rid" of it. "Praying that Paul Mescal cuts the mullet off before the Oscars ceremony," another added.
Speaking to GQ in Jan. 2023, Mescal revealed the secret behind his famous hairdo, sharing that he achieves the look by applying Sun Bum's Sea Spray to his mullet. "My hair styling technique is shower, stick some of this in, throw my hands through my hair and then just let it be the way that it wants to be," he told the outlet of his simple routine. See below for a side-by-side of Mescal's mullet and how his hair looked before.
Dave J Hogan/Getty Images Entertainment/Getty Images