Selena Gomez's Symbolic Collarbone Tattoo Will Make You Want New Ink
It's a tiny bit of body art.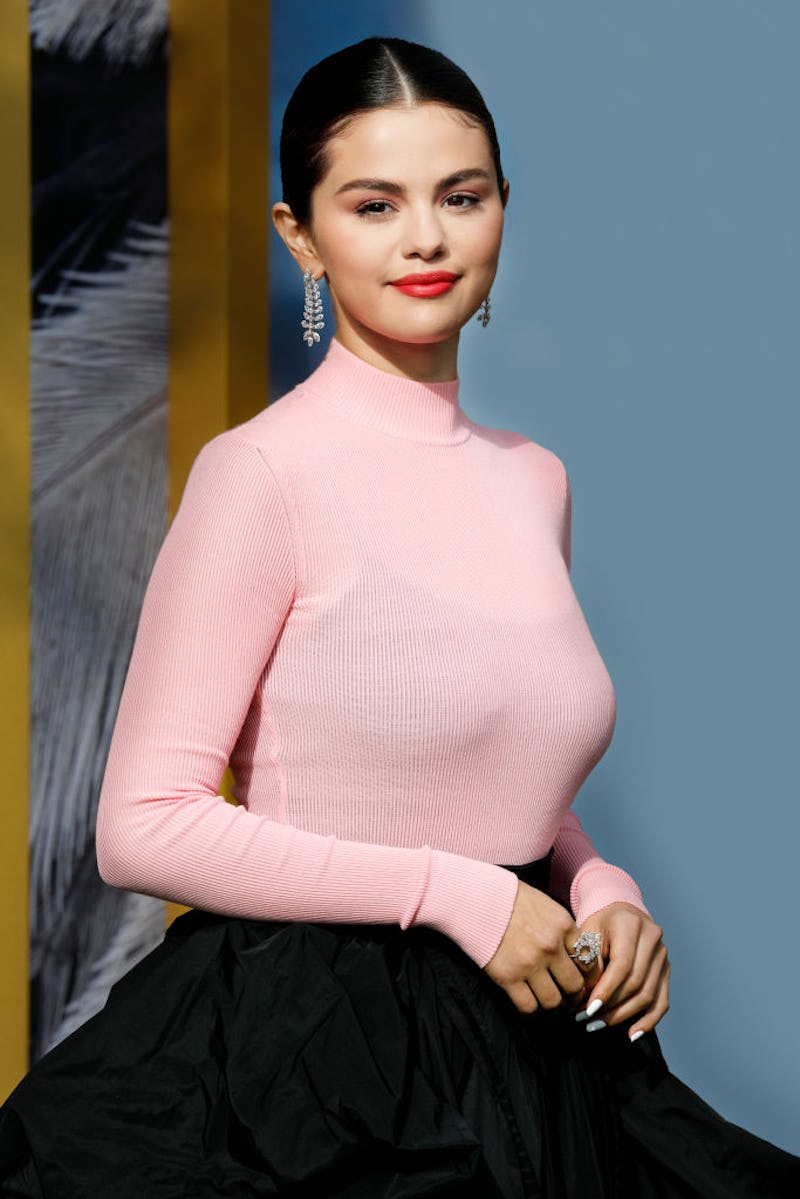 Getty Images/Kurt Krieger - Corbis / Contributor
Tiny tattoos are a celebrity favorite. The small works of ink can be found peeking all over the likes of Hailey Bieber, Ariana Grande, and Simone Biles (to name just a few). In an Instagram post from the famed Bang Bang parlor in New York City, Selena Gomez's new collarbone tattoo was revealed: a tiny, delicate cross near her left shoulder.
The singer-actress-beauty brand founder-cooking show host (whew) has several micro tattoos adorning her body: There is the letter "G" below her ear, the word "rare" on the other side of her neck, and the date of her kidney transplant surgery on her arm, along with a few more. This new body art could actually be Gomez's most visible tattoo, as it's showcased right beneath her collarbone.
Gomez's delicate cross ink isn't her first piece of spiritual ink — she also has the phrase "God strengthens me" on her upper thigh and prayer hands on her other leg, so this new tat adds to the theme. Bang Bang, one of the most famous tattoo parlors in NYC, debuted the star's fresh design on its Instagram with a black and white video clip and the caption, "We heart Selena Gomez." And it wasn't her first time there — the body art hotspot is behind at least four of her other tats.
Gomez has yet to share the new ink on her personal Instagram, but because of its highly visible location, you can expect to see it peeking out of her spring clothes soon enough.