Sydney Sweeney Went Pantsless For Two New Magazine Covers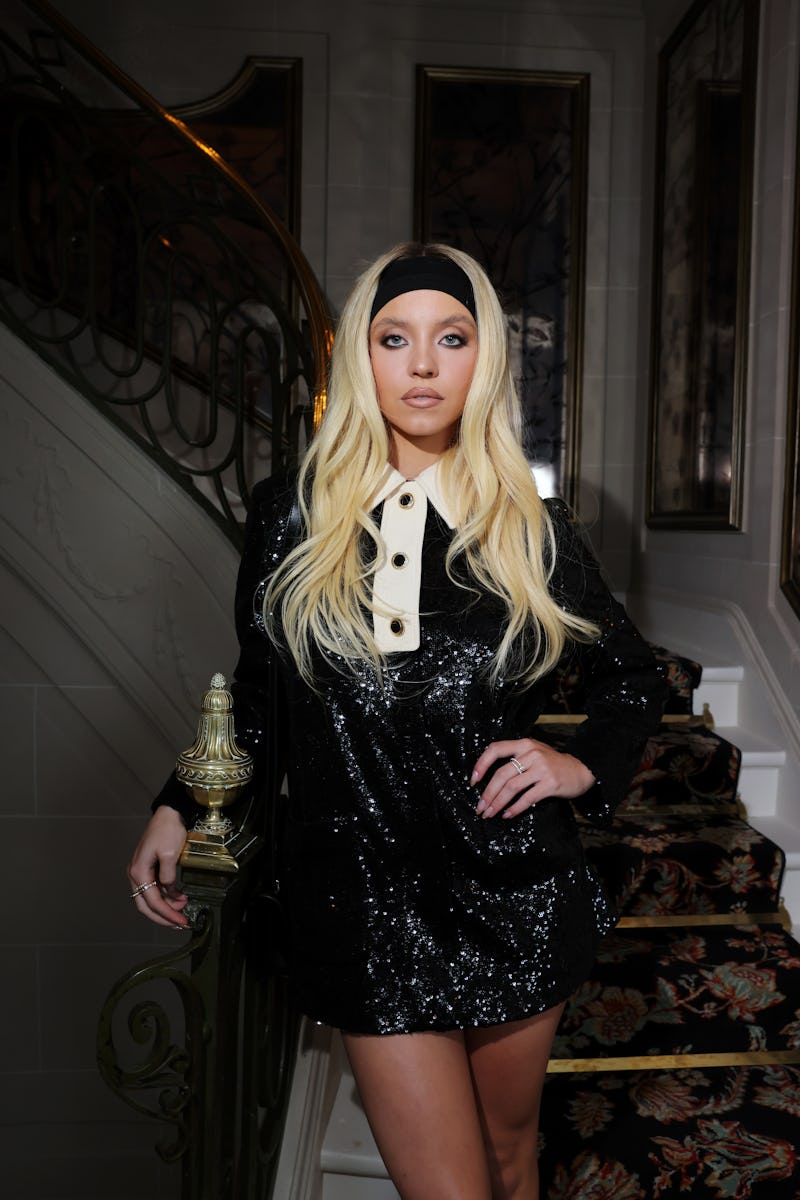 Victor Boyko/Getty Images Entertainment
After months of seeing my favorite it girls style multiple pantsless looks, I finally worked up the courage try the visible underwear trend myself and TBH, I loved it.
While curating this sartorial leap of faith, I drew outfit inspiration from Sydney Sweeney and her various takes on the NSFW look. Specifically, I looked to the leather bomber and black briefs combo she wore on the Harper's Bazaar Australia cover over the summer (more deets on that look later).
Now — just in time for my upcoming girls' night plans — Sweeney has delivered not one, but two more no-pants looks, this time with an athletic twist.
Sydney's First No-Pants Cover
On Wednesday, Nov. 15, Sweeney positively served — a practice she's all too familiar with — as the cover star of the Women's Health December issue. The photographer, Dennis Leupold, captured Sweeney on a rooftop somewhere in L.A, wearing a plethora of sporty separates.
Sweeney kicked off her swim-ready look with a matching lingerie set, which included a black sports bra, and high-waisted undies with a bit of mesh on the hips. To brighten up the neutral set, Sweeney layered on a vibrant green windbreaker, which she left open to show off the athleisure pieces (or lack thereof).
The Euphoria actor wore a pair swim goggles around her neck and further accessorized with retro-looking tube socks and green slides — both of which coordinated perfectly with the aforementioned jacket.
Sydney's Second No-Pants Cover
During that same photoshoot, the star ditched her pants again, and the look was so good Women's Health just had to give her a second cover.
This time around, Sweeney went a slightly preppier route, switching her sports bra for a school uniform-inspired polo, which was cropped, of course to show the high-rise bikini bottoms below. Instead of mesh accents, these featured cut-outs on either hip (perhaps a nod to her cut-out-loving Euphoria character, Cassie?).
While she loves a bombshell blowout on the red carpet, Sweeney leaned into the "just went for a swim" vibes with wet-look styling — a fitting choice given the pool in the background.
Sydney's Third No-Pants Cover
This certainly isn't Sweeney's first pantsless editorial rodeo. For a Harper's Bazaar Australia cover shoot in August, she wore another exposed underwear look that's a bit more cold weather-friendly.
While posing in front of another body of water (she is a Scorpio-rising after all), Sweeney donned low-rise briefs, which she wore with tights and a tank top. For an extra bit of coverage, she layered on a brown leather bomber jacket, which added to the shoot's autumnal vibes.
Sydney's fourth no-pants cover? TBD.