18 Brilliant Beauty Advent Calendars You'll Want To Snap Up For Christmas 2022
Future you will thank you later.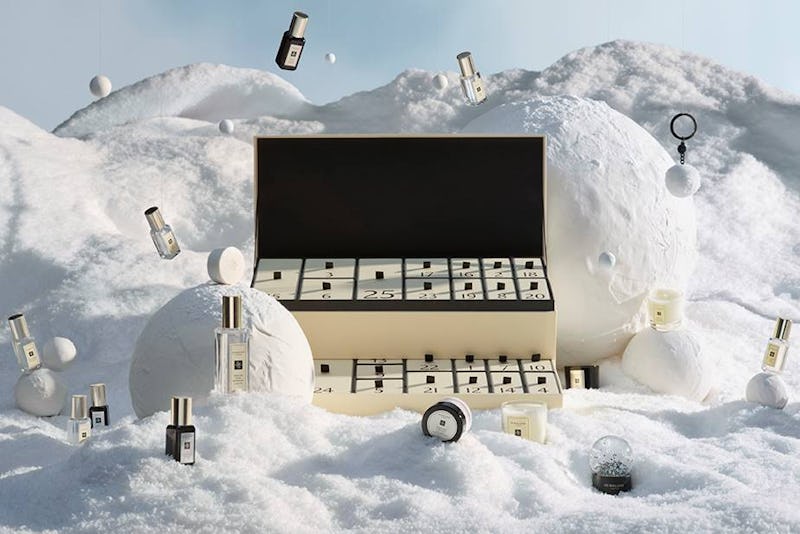 Jo Malone London
I hate to break it to you, but advent calendar season is upon us. Not opening the charming little boxes or drawers to find the surprise gift within, mind, but you definitely want to swot up on the beauty advent calendars on offer and either bag yours now or join the appropriate waitlist. Trust me, future you will thank you for this later. With that end, here is a debrief on some of the most exciting launches to look for this festive season, and a breakdown of which ones are worth their salt. (No one wants to be disappointed 25 mornings in a row, right?)
Now, it is true that lots of brands do advent calendars these days. When scoping out your yuletide purchase, you want to really think about cost-value ratio. Some of the advent calendars on offer are rather expensive, but often you are getting a great bargain in the sense that you will get 20+ (or 12+) products in one transaction. It is also worth looking out for the brands that include full-sized products and deluxe minis, which are slightly larger than miniatures per se. While at times it may feel like minis aren't worth it, don't forget that they are rather friendly for tiny purses and clutch bags, which is ideal for party season and beyond.
The list of the best beauty advent calendars for 2022 includes high-end buys that are guaranteed hits year after year (Jo Malone London, Cult Beauty, Liberty London) as well as high-street favourites like Soap & Glory, The Body Shop, and Benefit.
Whichever you choose to buy, you can trust that these ones are solid choices. Of course, a chocolate advent calendar will always be less expensive, but a beauty calendar makes for a luxurious treat every morning and if you're always trying out new products, the variety is unbeatable. The next challenge is waiting until December.
Bustle product reviews and recommendations are written and conducted by writers and editors with expertise in their fields. Testers often have specific experience with the situation or product at hand, and/or their review or recommendation is provided in consultation with experts. You can learn more about our standards here. We may receive a portion of sales if you purchase a product through a link in this article.
This article was originally published on