40 Ways To Look More Put Together While Still Dressing Super Comfortably
Chic clothing that's sneakily comfortable.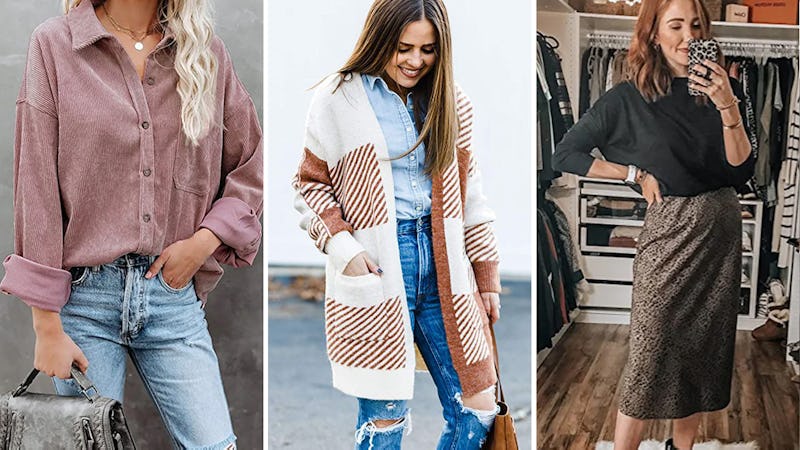 We may receive a portion of sales if you purchase a product through a link in this article.
In an era of working from home, Marie Kondo-ing closets, and becoming unashamed outfit repeaters, I'm looking for pieces that are versatile and comfort-first. Do I still enjoy a cutout bodysuit just as much as the next person? Of course. Am I constantly on the hunt for wardrobe staples that are incredibly comfy and still make me feel like I have some semblance of my life together? Also yes.
While it's tempting to roll out of bed and onto your laptop wearing an oversized tee and shorts, it feels exponentially more productive to wear pieces that are semi-structured — even if it's just a matching loungewear set. Simply knowing that an outfit was intentionally chosen for the day changes the game, promise.
With Amazon retailers tuning in to the trend, there's a plethora of affordable five-star styles available. From leggings that look like pants to soft mock-neck tops, there is virtually no shortage of options to make you look like you're the type of person who plans their outfits the night before. And when it comes to wearability, an important epiphany has taken over the world: comfort should never be compromised. These online finds are proof that you won't have to.
This article was originally published on