Every Fall Trend To Pack For Your Next Vacation
From statement bags to fuzzy coats.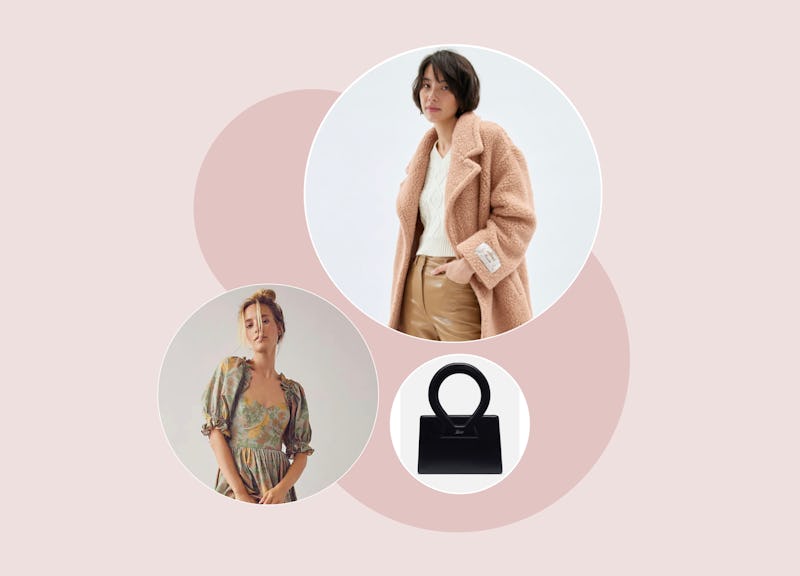 Though the Fall season signals the start of a demanding social calendar — back to school, the holidays, et al — it still is an ideal time to squeeze in a getaway. Sometimes Fall vacations are even dreamier than the summer iterations, with a backdrop of colorful leaves, crisp air, and sunshine to enjoy. But packing can be considerably harder. You have to pack layers as opposed to the summer one-and-done outfit formula, and it can be tricky to prepare for changing weather when you're on the go. If you're wondering what to pack for a Fall vacation, the key is to mix and match with abandon.
When I traveled to Napa this Fall, I totally changed my packing routine. Instead of choosing one outfit for each day, like I typically do in the summer, I packed layers: a coat, skirts, and boots that I could mix and match for any occasion.
I also made sure to include some cozy pieces for when I was just lounging, whether I was sipping hot cocoa by the fireplace in our vacation house, or stretching out for a nap on my flight. Most importantly, I was sure to bring pieces for changing temperatures, from a cozy scarf to throw on while dining outdoors or a jacket I could wear at the wineries and take off when I hopped in the car.
Ahead, see all the details for my Fall trip — and everything I packed for a fun, on-the-go wardrobe.
We only include products that have been independently selected by Bustle's editorial team. However, we may receive a portion of sales if you purchase a product through a link in this article.