The 10 Wildest Moments At New York Fashion Week
From Julia Fox's chain thong to mud wrestling on the runway.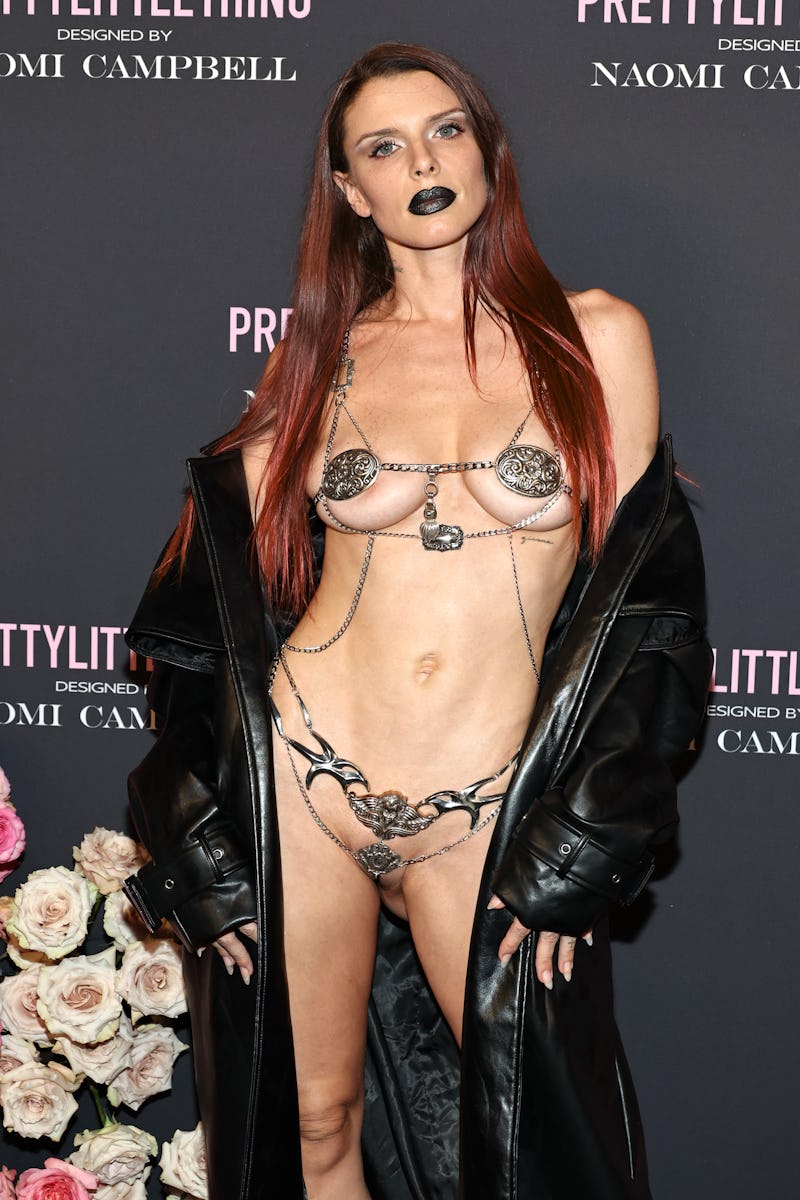 Jamie McCarthy/Getty Images Entertainment/Getty Images
After the palpable buzz of the past week, I'm sad to report that New York Fashion Week's Spring 2024 has finally come to a close. Luckily, there were plenty of epic moments that will tide me over until the next season, from stylish 'fits both on and off the runways, to the viral moments that fashion girlies won't be able to stop thinking about. And there were quite a few of those.
Julia Fox, who seems to always be one-upping herself when it comes to shock factor, showed up in several spicy head-turning looks this season, including an outfit consisting of nipple pasties for a shirt and a silver chain thong. Her most dramatic moment of the week, however, was when she stepped out in a bridal ensemble (read: a full wedding gown, replete with paraphernalia).
Much like last February, thongs were ubiquitous this NYFW — perhaps even more so this time than in seasons past. Guests at the Tommy Hilfiger brunch, for example, showed out in their best visible thong takes. What is entirely new, however, is the way they were styled. At the highly anticipated Victoria's Secret comeback event, some attendees took the slinky lingerie piece and fashioned it around their necks, giving the exposed thong trend a whole new meaning.
Of course, a few shows also made the rounds on fashion TikTok. At Elena Velez, for example, models walked along a muddy runway, eventually ending up in the mud and wrestling with each other. Meanwhile, designer Sami Miró stepped onto the runway with scissors and deconstructed a pair of pants on a model right in the middle of the show.
Ahead, the wildest moments from NYFW.
This article was originally published on