10 Books That Will Make Your Sex Life Even Spicier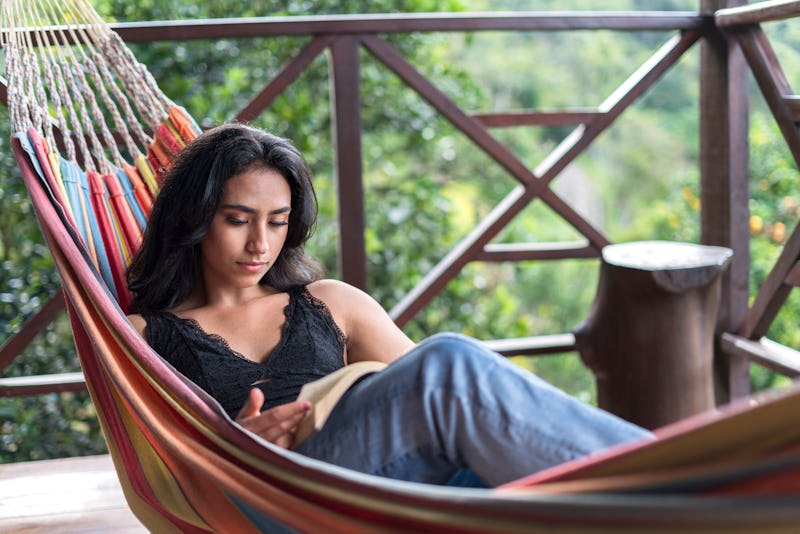 RicardoImagen/E+/Getty Images
We only include products that have been independently selected by Bustle's editorial team. However, we may receive a portion of sales if you purchase a product through a link in this article.
Face it, "Let's read about sex, bay-bee!" is likely never going to become a can't-get-out-of-your-head song lyric. But when it comes to getting to know your body, your partner, and what turns you on, a lot can be said for hitting the books. Part how-to manual, part orgasm guide, sex-positive books focus on helping you figure out what makes you feel good — with or without another person's body in the mix.
Read these alone, with your partner, with your book club, or even with your mom. The more you become comfortable reading about sex, the more you become comfortable talking about sex. Because sex is a form of communication in itself, using books as a way to bridge a communication gap can be invaluable if you're in a relationship. But they can be just as valuable if you're single, helping you navigate your body and what you want out of a relationship. Here, sex experts share some of their favorite sex-positive books.
Use these as suggestions, but remember, just like when you choose a sexual partner, the best sex-positive book for you is the one that you respond to. "Look for a book for what you want to learn," says Marla Renee Stewart, MA and sexpert for Lovers, a sexual wellness brand. "Get recommendations from sex educators, friends, check out the preview of the books, and read the reviews on them to see if they have something in them that you think you would enjoy. Check out the author's reputation, too, to see if they have a following that believes in what they are saying in the book. Remember, being sex positive is about choice!"
Sources:
Anna Cabeca, OB-GYN and author of The Hormone Fix
Marla Renee Stewart, MA and sexpert for Lovers