9 Joe Wicks HIIT Workouts To Try At Home
From the Body Coach himself.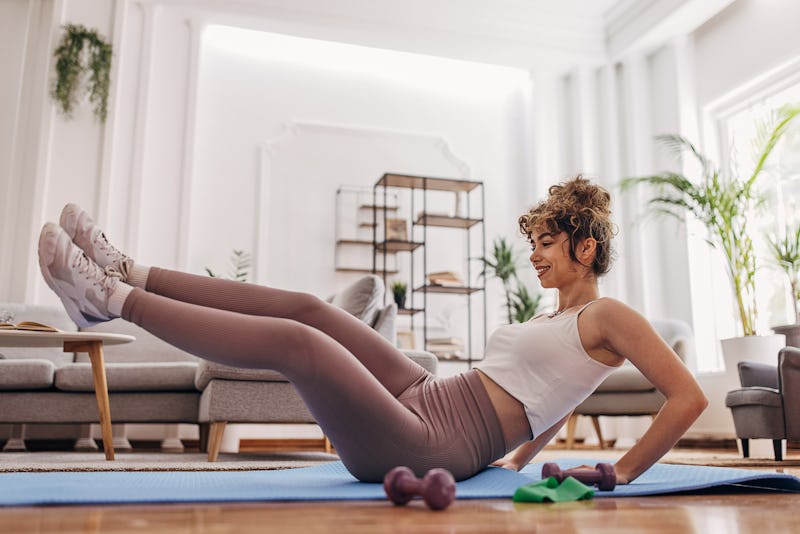 Getty Images/South_agency
Sometimes all you want (or have time for) is a quick and simple workout. No music, no fancy moves, no gym — just you, your screen, and an approachable trainer who shares exercises you can easily do from home. That's the gist of Joe Wicks' HIIT workouts, the highly beloved personal trainer behind The Body Coach TV YouTube channel.
Wicks has nearly 3 million subscribers on the Tube, but he's also a household name in the UK (his home country) where his fitness books often sell out. He also has his own wellness app called The Body Coach. While Wicks' YouTube features ab challenges, low-impact workouts, and leg burners, he's really popular for his high-intensity interval training, or HIIT, workouts. In these 10 to 30-minute videos, Wicks guides you through quick bursts of exercise designed to get your heart rate up. The benefit? A speedy yet effective workout that improves cardio health, strengthens muscles, and builds endurance.
Pop into one of these famed Wicks workouts, and the first thing you'll notice is the simplicity. It's just Wicks in his living room, sometimes with a cat in the background, doing well-known strength moves like squats, push-ups, and mountain climbers. If that isn't enough to grab you, it'll probably be his personality. Wicks cracks jokes and makes comments the whole way through, so if you're tired, hurting, or just not feelin' it, chances are he'll say the exact same thing. Nothing like a little camaraderie as you bear crawl across your living room, amiright?
Here are the best Joe Wicks HIIT workouts to try for a quick sweat at home.