The Honeymoon Phase Is Over. Now What?
Eight relationship experts share unspoken truths about long-term relationships.
by Laken Howard and Haley Swanson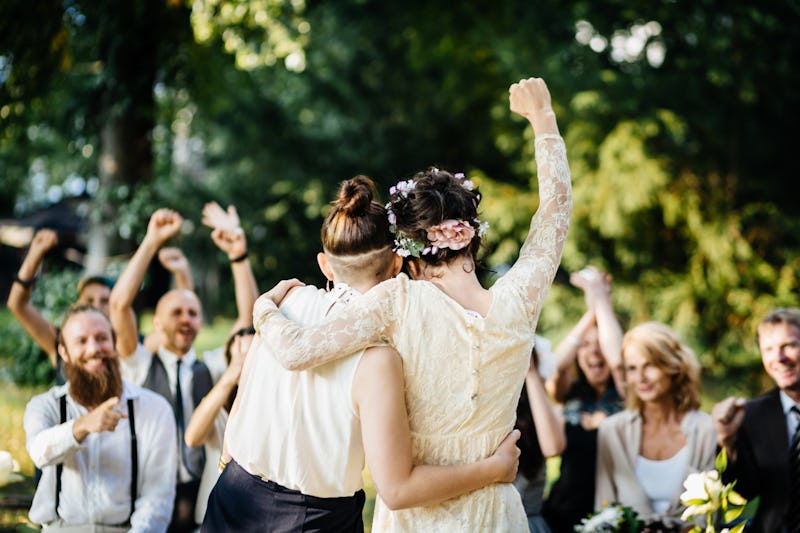 Hinterhaus Productions/DigitalVision/Getty Images
A few winters ago, I was sitting next to a good friend on a tiny couch in an even tinier studio apartment, watching lovesick teens pine after each other on Netflix's holiday film Let It Snow. When Kiernan Shipka's central will-they-won't-they romance was finally resolved, sealed with a first kiss, my friend muttered under her breath, "Just wait, you'll feel trapped as hell in five years." I laughed, she laughed, we both laughed. At that point, I'd been with the same person for nearly four years, and she for seven or eight. So we were familiar with the short-lived honeymoon period, and how long-term relationships bring their own sets of challenges.
My friend and I weren't unusual in our coupledom. We're now in the midst of a madcap summer wedding season, with back-to-back events cannibalizing our weekends. It echoes a Statista survey published in 2019, which found that 25% of respondents between the ages of 18 to 29 were married. In long-term relationships, the work changes from, How do I make a meaningful connection with this person I like, to How do I maintain a meaningful connection with this person I've chosen.
"Long-term relationships will change you — either for better or for worse," says Jianny Adamo, a counselor and relationship coach at Fearless Love. "Love has the power to transform us, so hopefully we have chosen well and picked a partner who can grow with us. [Their] friends and family become our friends and family and vice versa, [and] their debts or assets will either take or give to our relationship."
And inevitably, every long-term couple will go through rough patches in their relationship. The key to making it last? Remembering that, no matter what, you and your partner are on the same team. Below, eight experts share helpful expectations about long-term coupledom.
Experts:
Jianny Adamo, LMHC, LPC, counselor and relationship coach at Fearless Love
Katie Lasson, sexologist and relationship advisor for Peaches and Screams
Jonathan Bennett, counselor, part-time professor, and owner of The Popular Man
Tatyana Dyachenko, sex and relationship expert at Peaches and Screams
Barbara Winter, Ph.D., psychologist and sexologist
Rabbi Shlomo Zalman Bregman, life coach and author
Rachel Needle, Psy.D., psychologist and sex therapist.
Samantha Burns, LMHC, relationship counselor and dating coach
This article was originally published on