21 New Year's Eve Ideas For A Long-Distance Relationship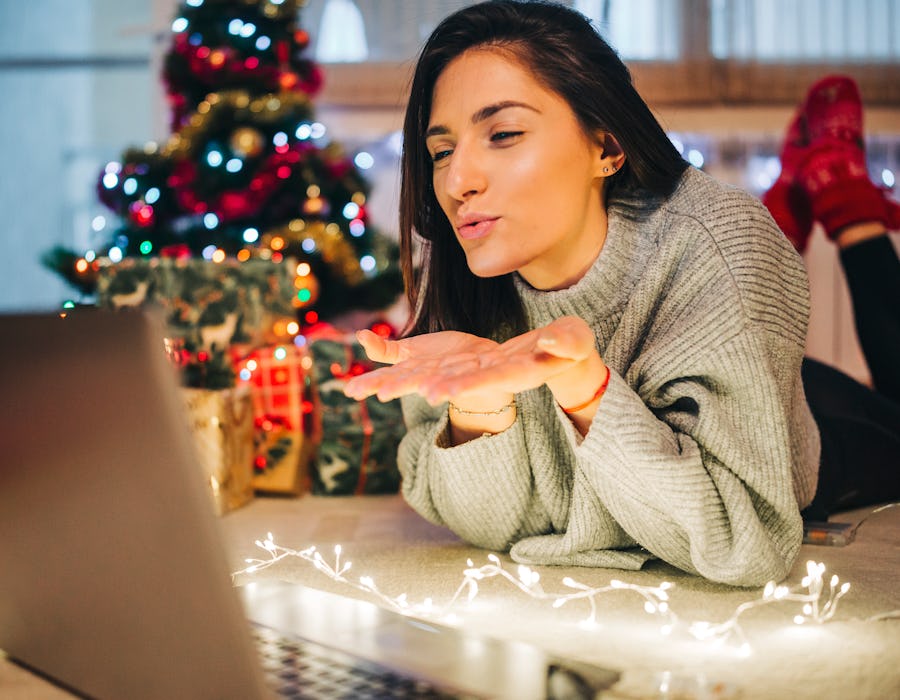 Revolu7ion93/E+/Getty Images
During the holidays, being away from your beloved isn't easy. Yet, these New Year's Eve ideas for a long-distance relationship will help you stay festive and flirty from far away. Whether you make the same meal in different kitchens or host a Zoom club night, there are tons of ways to get creative with your remote New Year's celebration.
Though you and your boo may live in different states all the time, coronavirus can make even non-long-distance relationships feel long-distance. Perhaps your date is spending their Dec. 31 in quarantine after seeing family, or maybe you're staying off public transit and can't go see them. Whatever the case, jumping on the phone or having a video chat date can make you both feel connected and excited for the new year.
Here are 21 ways to celebrate 2021 with your long-distance boo.