Help, I'm Not Attracted To My Partner Anymore
A bevy of experts weigh in.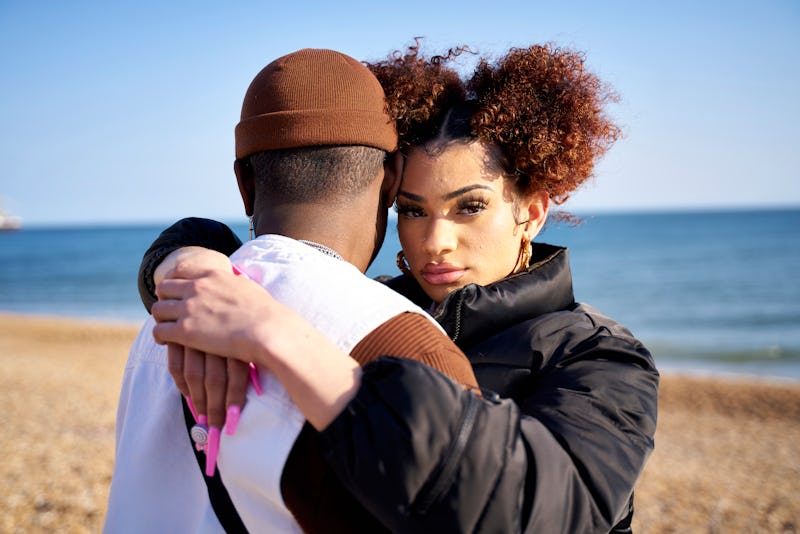 Justin Lambert/DigitalVision/Getty Images
For years, we've heard about celebs who supposedly practice abstinence for one reason or another: Justin Bieber before Hailey; the Jonas Brothers before they dropped their purity rings; and Jessica Simpson's infamous vow of celibacy before her short-lived marriage. But what if you're abstaining for a different reason altogether? Maybe you've met the right person, but simply aren't attracted to them anymore. What now?
"Lack of attraction is a loaded dynamic," says Susan Winter, a relationship expert and co-author of Older Women, Younger Men: New Options for Love and Romance. "It's a lot more complex than attraction to your partner's physical appearance. It holds deep significance. There's been a palpable shift in your relationship, and this is the outcome."
For some, a lack of attraction can be a temporary phase — with or without a change in physical intimacy — but for others, it may mean your heart isn't in the relationship anymore. Either way, it's time to reevaluate what's next for you and your partner. Four relationship experts talk us through potential paths forward.
Experts:
Susan Winter, relationship expert and author
Sari Cooper, LCSW, certified sex therapist and director of the Center for Love and Sex
Julie Krafchick, co-host and co-creator of the Date/able podcast
Yue Xu, co-host and co-creator of the Date/able podcast
This article was originally published on