2,000 Americans Say This Is The Biggest Turn-On In Bed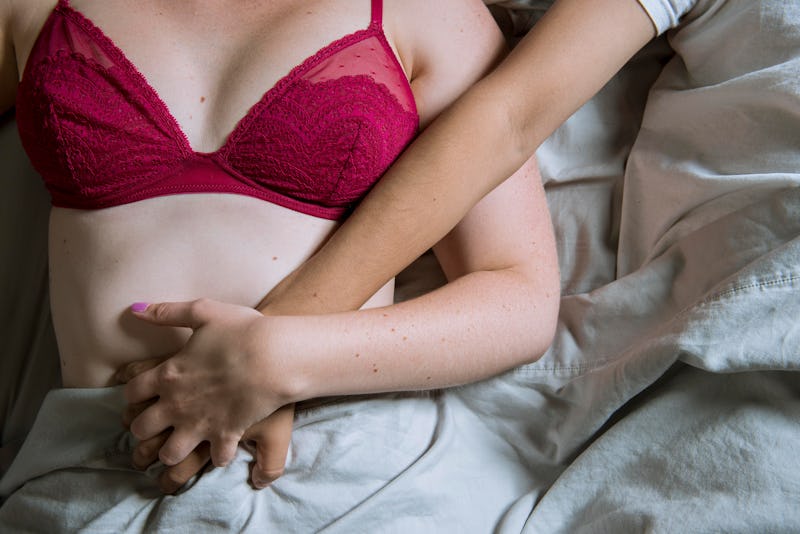 BDG Media, Inc.
What turns someone on? It's a big and, sometimes, a confusing question. Different people are turned on by different things and it can be difficult to see why one person's "Wow!" is another person's "Yuck."
A new survey from the sex toy retailer EdenFantasys asked 2,000 Americans about their biggest turn-ons, turn-offs, and more — and it turns out, there's a whole range of things that Americans like in the bedroom. Although they also found that there were different times in our life where we may be feeling more experimental than others. The survey found that Americans are their kinkiest at age 37, which seems very exact indeed. But there is sometimes a difference between what you're up for in theory and what your actual turn-ons are in reality. Fantasy isn't always the same as actual arousal.
"Fantasies play an important role in our lives, as they offer a form of escapism from the everyday," Astroglide's resident sexologist Dr. Jess O'Reilly tells Bustle. "Fantasies may offer a glimpse into the thematic elements of your real-life desires, but it's important to note that sexual fantasies often include acts, people, and scenarios that we'd never want to pursue in real life." So what real-life actions are actually turning people on?
Here's what the survey found.