8 Places To Watch Feminist Porn
Put the focus on female pleasure.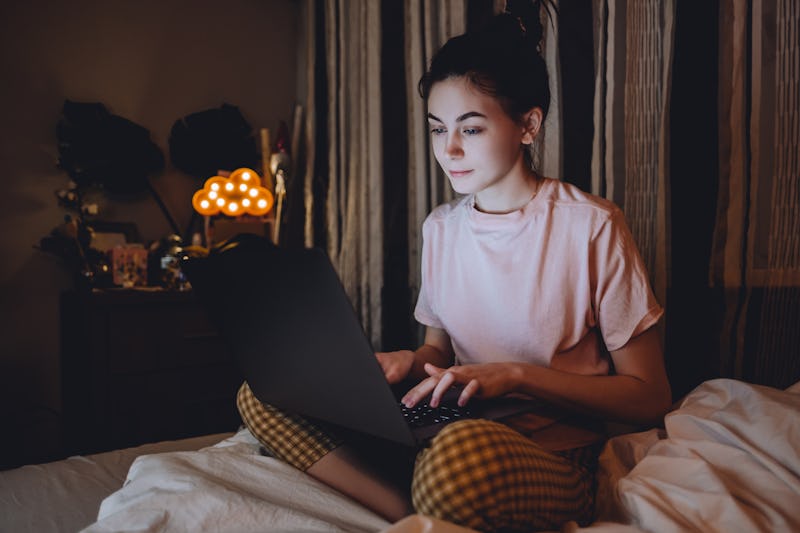 Sergey Gurin / EyeEm/EyeEm/Getty Images
When your goal is to watch feminist porn, the last thing you want is to wade through countless pages of mainstream, male-centric videos. Once in this sea of over-produced and stereotypical content, the hope of striking gold can quickly fade. Unless, that is, you go straight to the source.
"Female-centric content is generally produced more by indie studios who generally have their own sites, and there's a plethora out there depending on what you're looking for," Alice Vaughn, a sexpert and host of the podcast Two Girls One Mic, tells Bustle.
Unlike mainstream videos, which typically focus on what guys want to see — long blowjobs, certain sex positions, etc. — Vaughn says feminist porn focuses on female pleasure. It also tends to be ethical, which is incredibly important for anyone who wants to partake in the viewing of porn.
"Ultimately, most of the major studios treat their talent with respect, but much like any job, we all do things we don't necessarily want to do for work," Vaughn says. With feminist and ethical porn, there's more talk about consent on set, safe sex is often a focus, and the actors more diverse to represent a wide array of interests.
Here, a list of 8 feminist porn sites to check out the next time you're in the mood.
Source:
Alice Vaughn, sexpert and host of the podcast Two Girls One Mic