20 Signs You Should Give Your Partner Space
Everybody can use some alone time.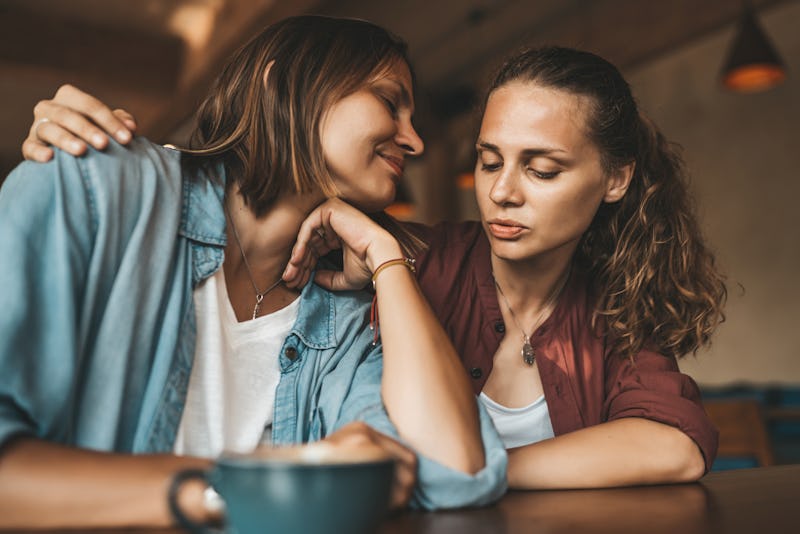 Natalie Zotova / 500px/500px/Getty Images
Despite what family or well-meaning friends might say, it's true that all couples need space and time apart. It's important to have your own lives outside the relationship so you can retain individuality, miss each other, keep things feeling fresh — the list of benefits goes on and on.
But that doesn't mean it's always easy to know when to give your partner space, or how to ask for space yourself. If you're used to hanging out 24/7, it might even feel scary or unnatural to make separate plans or do things on your own.
That's why, before we jump into the signs, let's remember that spending time apart doesn't necessarily mean you're unhappy or bored with each other, Dr. Racine Henry, LMFT, a licensed marriage and family therapist, tells Bustle. "We don't stop being individual people when we enter a relationship," she says. "It is perfectly normal to maintain your individual interests and relationships while having a romantic partner."
If it does feel weird, however, or your partner seems to be acting out of the ordinary, make time to chat about it. "Talk about how you are both feeling and find a common ground that gives you both freedom to be who you are without jeopardizing your relationship," Henry says. Because again, wanting and needing space is totally normal.
Here, a few signs your partner, in particular, could really use some alone time — including how to talk about it.
Sources:
Dr. Racine Henry, LMFT, licensed marriage and family therapist
Susan Winter, author and relationship expert
Dr. Jill Murray, licensed psychotherapist
Dr. Kim Chronister, clinical psychologist
Chris Armstrong, certified relationship coach
Beth Ribarsky, PhD, professor and relationship expert
Susan Trombetti, matchmaker
Kyle Elliott, MPA, CHES, relationship expert and coach
This article was originally published on