10 Signs Of A Toxic Sibling
How to tell whether your sister's just jealous of you, or if the relationship is truly toxic.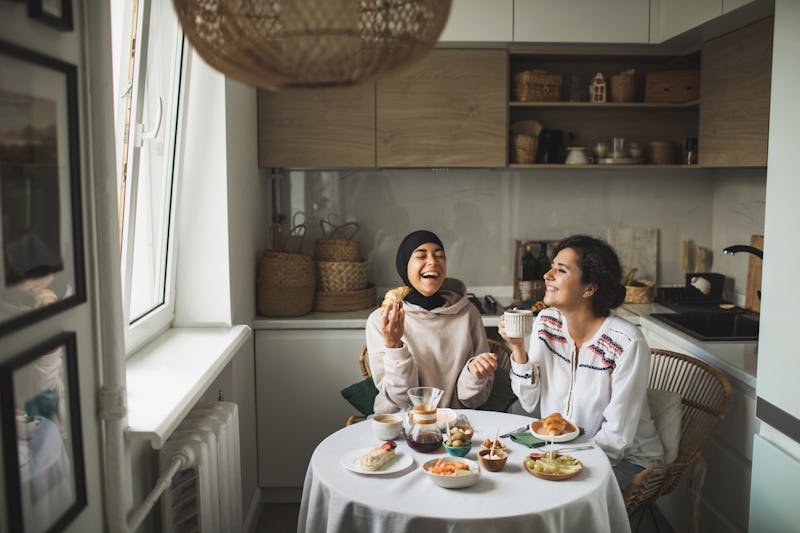 Oleg Breslavtsev/Moment/Getty Images
Being tight with a sibling can be a huge blessing — they're like a built-in friend for life. But if you have a toxic relationship with your siblings, you might feel like you're stuck with a frenemy. Just because someone is related to you doesn't automatically make them a positive part of your life. Everyone wants a good relationship with their family, but if you feel like crap after every interaction, you might want to look out for some signs you have toxic siblings. Chances are, if your browser history includes a toxic sibling quiz, or you're often asking yourself, "Is my sister jealous of me?" or, "Is my brother disappointed in me?" the relationship you have with your sibs needs some attention.
"The things that make a sibling toxic are the same things that make a friend toxic — only with a sibling, it's even harder to separate yourself from the drama," says therapist Jill Whitney, L.M.F.T. "Toxic people consistently make you feel worse about yourself, in an unhealthy way. Some siblings might give honest, kind feedback that kind of stings or might make you feel bad in comparison because they've made different choices that have worked well​ for them. Those are not toxic situations. They're just uncomfortable information that you might learn from."
Brothers and sisters can cause as much strife in your life as friends or coworkers, and sometimes it can be hard to take a step back because of your familial obligations. Everyone has to find the right way to deal with their unhealthy family relationships, but the first step is identifying that your sibling is causing harm to your life. Here are 10 signs that your sibling is toxic.
Whether you want to address the relationship together in family therapy, or alone with a personal therapist, there are ways to heal and move forward.
Experts:
Jill Whitney, L.M.F.T.
Christene Lozano, L.M.F.T.
Dawn Friedman, L.C.S.W.