13 Signs Your Best Friend Is Toxic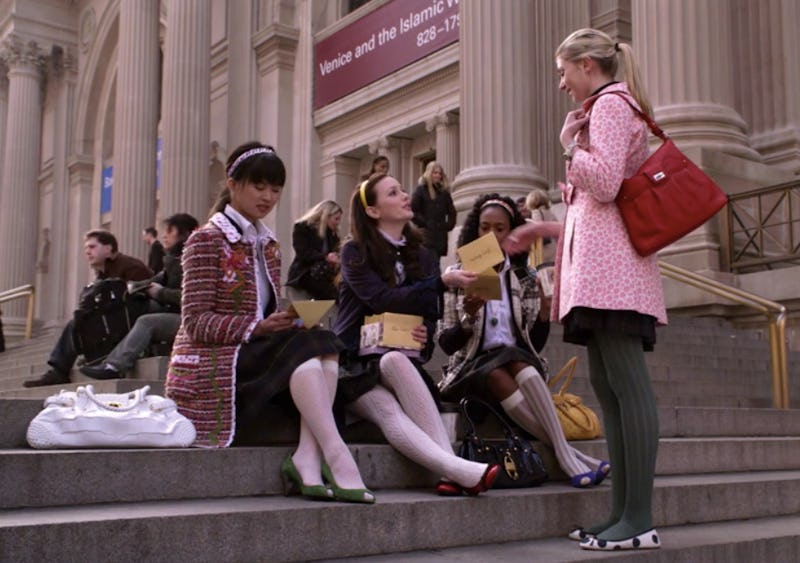 HBOMax
Everyone has that one friend they don't always get along with. Not quite a frenemy, these folks are constantly getting on your nerves, asking more from you than you'd ever get from them, or guilting you over total non-issues. (Think: Blair Waldorf, pretty much all of the first season of the original Gossip Girl.) That's when you move from a regular friendship into toxic relationship territory. But how do you know if you have a toxic friendship?
Even if they're not always rosy, non-toxic friendships generally make people feel good about themselves. "Healthy friendships and relationships provide a space in which we are able to feel safe, supported and valued as an individual, and as a result one can get through life challenges, develop healthy self-esteem, and cultivate a sense of belonging and trust in the world," says Claudia Sigala, L.C.S.W., a psychotherapist with the mental health provider Alma.
But that's not always what happens, especially when your weekly movie date starts feeling more like a dreaded obligation than something to look forward to. At that point, it's worth considering if you want to cut out your toxic friends — heck, the pandemic nudged plenty of people to do it. You might also want to pretend there isn't an issue, especially if you have a long or intense history with your bestie. Sigala explains that denial kicks in when your mind is trying to keep you safe from the disappointment of ending a friendship.
With close relationships, it can be even harder to answer that age-old question: "Is my friend toxic?" Often, these people have been in your life for years or even decades. That's a lot longer than most of romantic relationships last. But just because they've been there forever doesn't mean that they're good for you. Here are 13 signs that your best friend is toxic, because "we go way back" is no excuse.
Experts:
Claudia Sigala, L.C.S.W., psychotherapist with Alma
Kimberly Hershenson, L.M.S.W.
Todd Mitchem, speaker and author
Audrey Hope, relationship expert
Stefanie Safran, matchmaker and founder of Stef and the City
Nikki Martinez, Psy.D., psychologist
Samantha Daniels, professional matchmaker and founder of The Dating Lounge dating app
April Masini, relationship expert and author
Clarissa Silva, M.S.W., behavioral scientist and owner of You're Just A Dumbass
This article was originally published on