17 Surprising Signs Your Mom Is Toxic
#1: She always has to be right.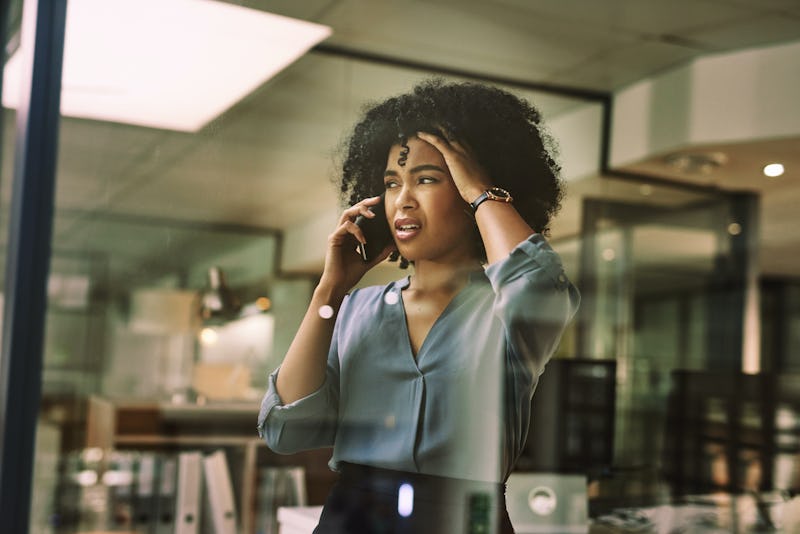 Getty Images/LaylaBird/E+/Getty Images
It isn't always easy to spot a toxic mom, especially if yours has been toxic for forever. You might not realize that her "annoying" traits — like the fact she brushes off your problems, criticizes your every move, or picks meaningless fights— all fall under the umbrella of toxic behavior. But they most definitely do.
In some cases, issues like these may be the result of an underlying mental health condition like borderline personality disorder or narcissistic personality disorder — both of which can create a toxic environment to grow up in as well as toxicity now that you're an adult. But sometimes, toxic habits are simply due to a mom's immaturity more than anything else.
If your mom is immature, it may feel like you've always been the "mom" in the situation. This is what's known as "parentification," Dr. Racine R. Henry, PhD, a licensed marriage and family therapist, tells Bustle. "It's when children are expected to perform the physical/emotional/mental duties normally expected of a parent." Parentification is unfair to experience as a kid because the parent/child roles are reversed. And as an adult, it can mean you have all sorts of conflict because your mom is unwilling to change, says Henry.
Whatever type of toxicity your mom has, Dr. Bethany Cook, PsyD, MT-BCk says it'll begin to take a toll on your well-being. "It may inhibit your ability to relate to others in meaningful ways, and you may struggle to connect deeply with someone else and sharing your needs because when you were vulnerable with your mom, she shut your needs down or distorted them to benefit her," she tells Bustle. And that's why it's so important to learn how to cope. Below are 17 signs your mom is toxic as well as what to to do about it.
This article was originally published on