18 Texts To Send An Ex You Still Have To See
"I'm happy to talk as friends, but also can give you space."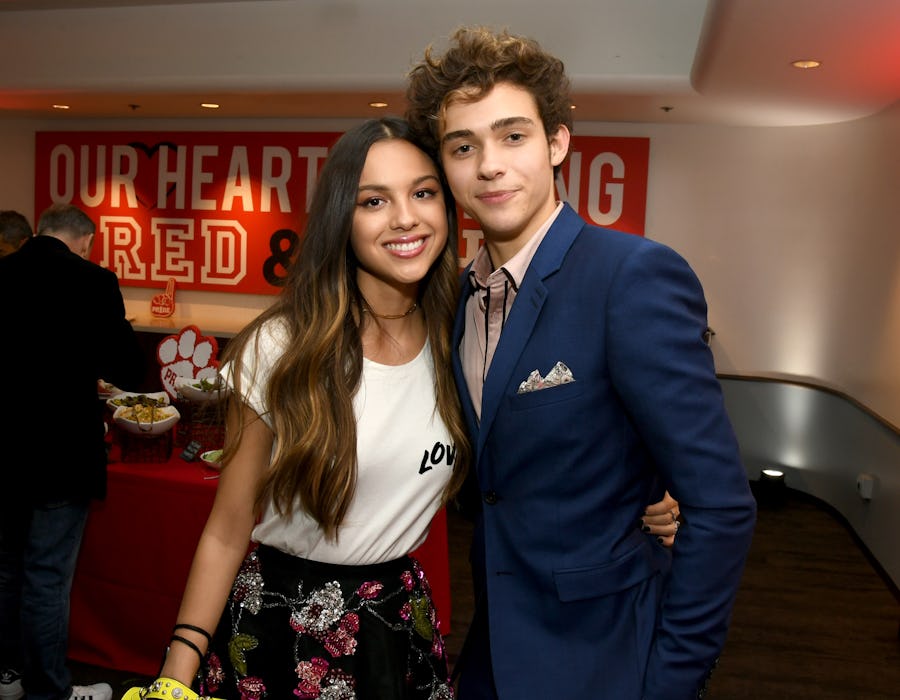 Kevin Winter/Getty Images Entertainment/Getty Images
If you have to run into your ex, running into them on the Billboard Top 100 isn't the worst way to go it. Of course, if you aren't a Disney channel star turned TikTok sensation turned record-breaking pop icon, consider these texts to send an ex you still have to see your version of Olivia Rodrigo's "Drivers License." 18 messages to state your piece, to be sent precisely after dramatically driving through the suburbs or waiting in line at the DMV.
In a perfect world, every breakup would end with your ex deleting their Instagram, moving to Paraguay, and never factoring into your social or emotional life ever again. However, in the real world, you might have to see them again — at work, a friend's party, or the one Trader Joe's in town that always has free samples.
"In some cases, it might be necessary to be 'friendly' after a breakup," Shula Melamed, MA, MPH, and relationship coach, tells Bustle. "Responsibilities don't go away just because the relationship ends."
According to Melamed, getting over a breakup takes patience and a mutual willingness to heal. And if you're looking to establish boundaries and start the moving on process, these 18 texts are a great place to start.
Sources:
Shula Melamed, MA, MPH, and relationship coach
Trina Leckie,host of 'Breakup BOOST' podcast