16 Expert-Approved Responses To Rejection Texts
"Thanks for letting me know where we stand."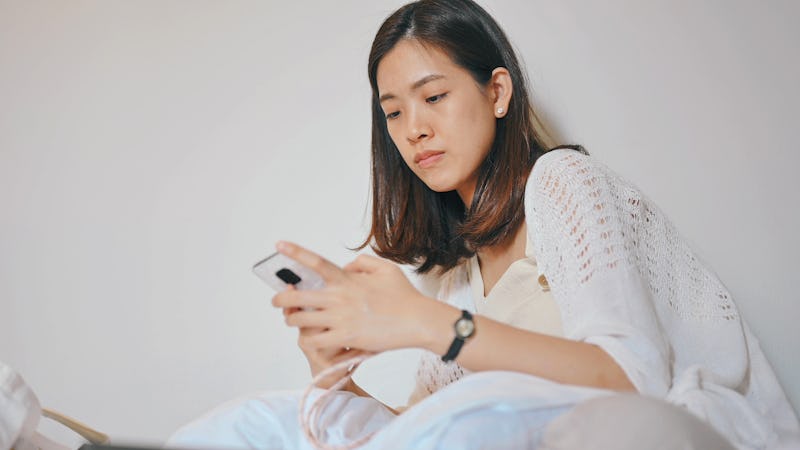 primeimages/E+/Getty Images
You've got a new crush, and you are feeling it. Three dates in, you're already looking up cute Airbnb staycations and romantic bistros with outdoor dining. You're about to send them a cute yoga selfie when they hit you with: "I don't think we're a match." After processing the initial shock (and Postmating yourself a giant bowl of Pho), knowing how to respond to a rejection text message can help you move on with grace. (And get closer to finding someone that is a good match.)
For Meredith Golden, dating coach and founder of Darma, a dating feedback app, having a "rejection response" saved in your phone notes may save you some energy and heartache.
"There's less sting if you don't have to write it out every single time," Golden tells Bustle. "You certainly don't have to respond, but it's nice to take the high road."
If you're totally bummed about your crush calling it quits, Golden suggests practicing cognitive reframing or changing the way you see the situation.
"I prefer the term 'closure' to 'rejection,' Golden says. "Closure is beneficial!"
Some connections aren't intended to become long-term serious relationships — and that's OK. (Even if they were super hot and you're super sad about it in the moment.)
Here are 16 ways to respond to a rejection text.
Experts:
Meredith Golden, dating coach and founder of Darma