59 "Most Likely To" Questions To Spice Up Your Quiz Night
The funniest – and probably most awkward – Paranoia questions of all.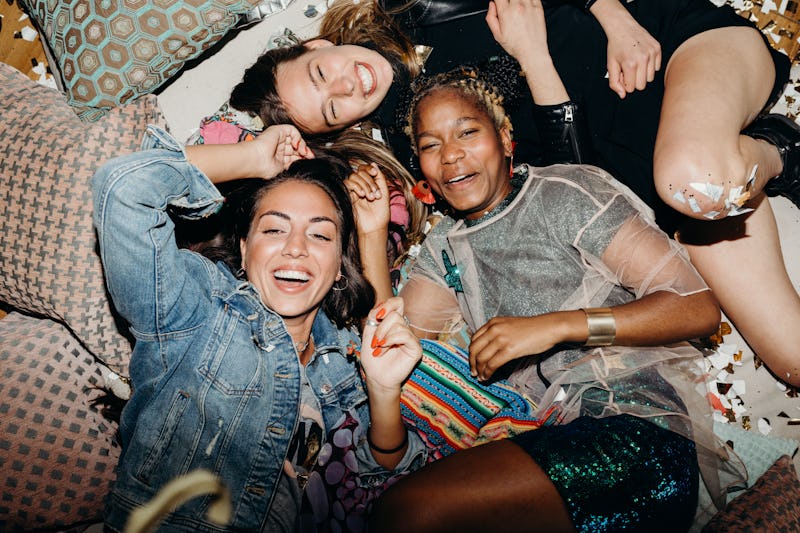 Hello World/Stone/Getty Images
Personal quiz games can bring out the best – and worst – in people, especially when it involves "most likely to" questions. If you're familiar with this set up, you may also recognise their significance in the Paranoia game. In this instance, the game gets more intense the longer it goes on, leading to some very awkward situations.
The essence of asking Paranoia questions is simple: You play the game by sitting in a circle, and take turns to read a question and whisper it to the person sitting to your right. They then have to choose a person who most fits the question, and say their name to the whole group. A coin is flipped, and if it lands on heads the question is revealed. But if it's tails, the question is kept secret and said person will have to wonder what on earth the other thinks of them.
You don't necessarily need to play the quiz like this, especially if your game night is taking place on Zoom. If you want to take the game out of it, the progressively intense questioning is entertaining in of itself. So if you've completed the 'would you rather' questions, here are 45 funny, deep, awkward, and sexual "most likely to" questions to really get your family or friend group talking...
This article was originally published on