What's The Weirdest Thing You've Thrown Out After A Breakup?
Ben Affleck found shaking.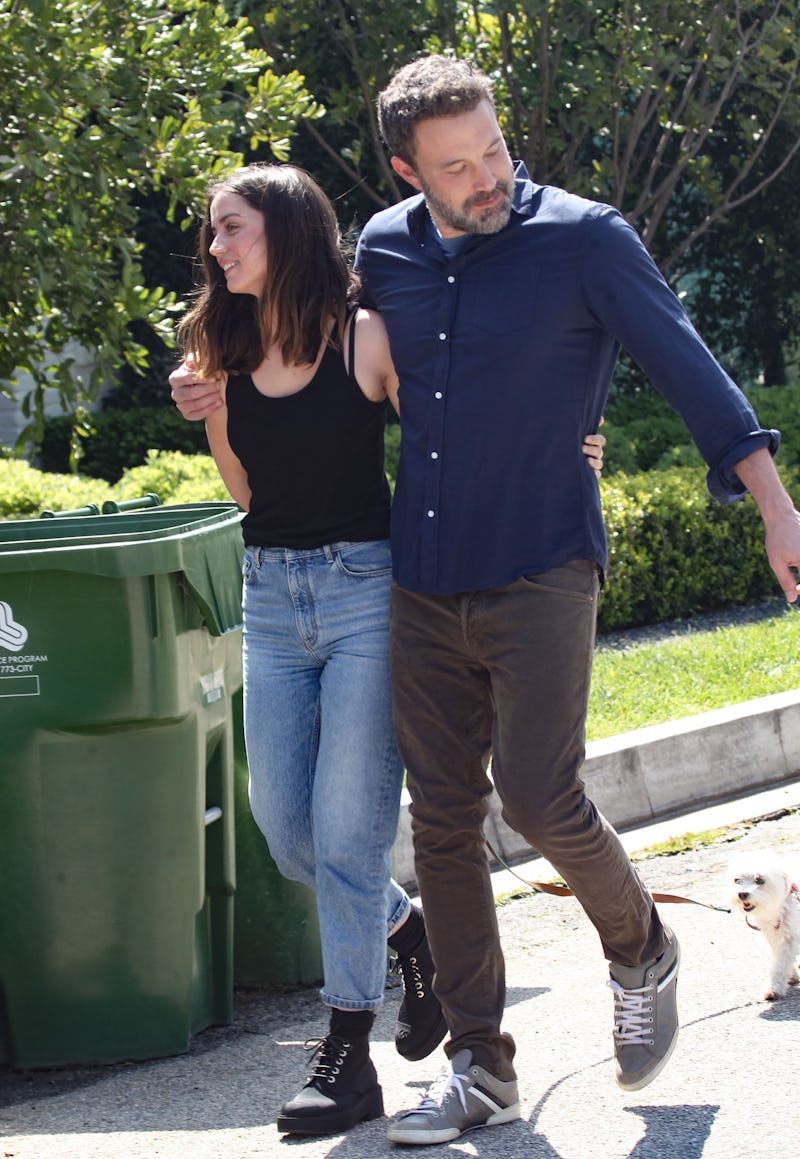 BG004/Bauer-Griffin/GC Images/Getty Images
After a breakup, throwing away everything and anything that reminds you of your ex can feel really f*cking good. Sweaters, photos, underwear — it's all gotta go. And apparently — if you're Ben Affleck, anyway — your life-size cardboard cutouts of ex-girlfriend Ana de Armas have to go, too.
The actors had been dating for about ten months when news of their breakup was confirmed on Jan. 18. Almost immediately, a masked man was spotted outside Affleck's home, stuffing the cutout into a bin. Watching him so unceremoniously dispose of de Armas' likeness begged the question: What's the weirdest thing you've thrown out after a breakup?
Of course, weird or not, the process of letting go is always cathartic. "Throwing objects away that remind you of past partners helps you physically detach from the relationship," Sasha Jackson, MSW, LCSW, a licensed therapist who specializes in trauma, tells Bustle. "We have an attachment to objects that helps us feel close to a person, attuned, and secure. If you throw that object away, you are symbolically and psychologically breaking the attachment."
That said, one can imagine how relieving it would be to remove a five-foot long smiling reminder of your ex from your home. Here, the weirdest things people have thrown out, Ben Affleck-style, after a breakup.
Source:
Sasha Jackson, MSW, LCSW, licensed therapist