Redditors Have A+ Advice If You're Afraid A Partner Is Cheating
"Communicate, communicate, communicate."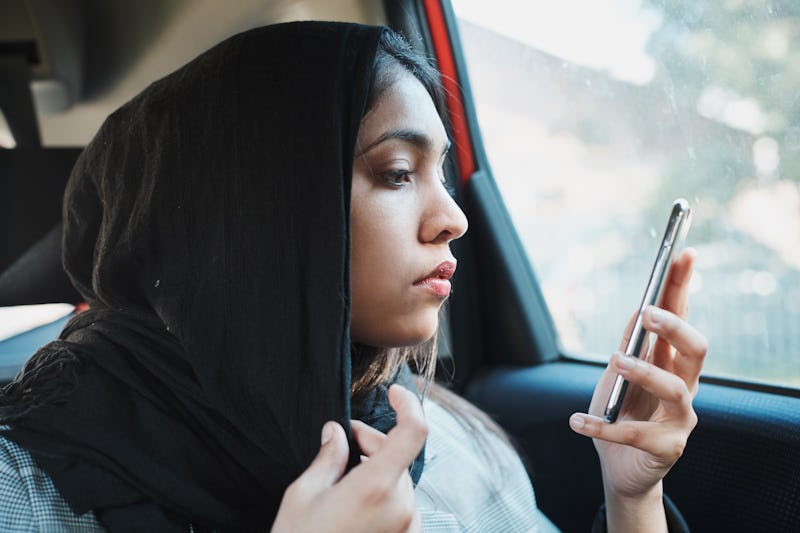 RapidEye/E+/Getty Images
Anyone else hooked on the true-crime series Dirty John: The Betty Broderick Story? Currently available on Netflix, the show follows a real-life California couple, whose volatile divorce ends with one of them dead. But don't watch it before bed. Their story starts to unravel with the husband's affair — and no matter how great your partner is, you'll have nightmares about them cheating.
While it's difficult to quantify exactly how many people cheat, anxiety around affairs is very common. Last year, Dating.com polled 2,000 U.S. users, 55% of whom suspected their partner of cheating since the beginning of pandemic lockdowns. And of course, cheating does happen. In a survey from Bustle Trends Group last year, 53% of readers reported having been cheated on. But even the strongest bonds can suffer from just worrying about infidelity.
You don't want to get screwed over by a cheating partner, yes, but you also don't want to spend time worrying about cheating. In an AskReddit thread, women talked about how to stop worrying about cheating, plus tools to confront and squash their fears, from journaling to therapy — it's fascinating.
Experts:
Dr. Logan Levkoff, sexuality and relationship educator
Dr. Nan Wise, cognitive neuroscientist and licensed sex therapist
Julie Krafchick, co-host and co-creator of the Date/able podcast
Yue Xu, co-host and co-creator of the Date/able podcast
Tina B. Tessina, Ph.D., marriage and family therapist
This article was originally published on