11 Yoga With Adriene Workouts That Help Ease Back Pain
Flow your way to a happier spine.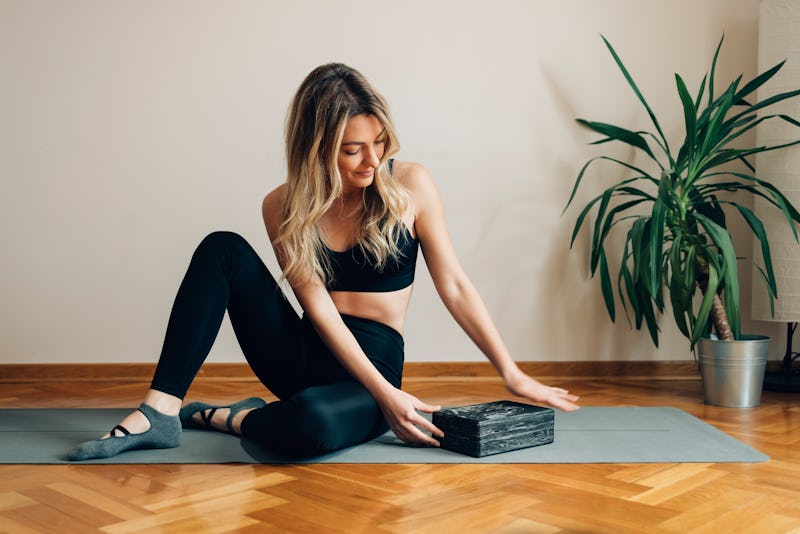 FreshSplash/E+/Getty Images
If you find yourself twisting and turning in an effort to alleviate a twinge-y cramp in your back, why not plop onto the floor instead and try a yoga workout for back pain? After 20 minutes of cat-ing and cow-ing, stretching and breathing, you very well might be cured — or at the very least temporarily relieved.
One of the best places to look for quick videos on the matter is the Yoga With Adriene YouTube channel, created by certified yoga instructor Adriene Mishler. She has playlist after playlist featuring targeted workouts for pretty much anything that ails you, including upper and lower back pain. You'll also find Yoga With Adriene back pain videos that incorporate hip and neck stretches, as well as ones meant to improve your posture.
What's extra cool — and Mishler even says this in her videos — is that it's often possible to alleviate back pain with nothing more than a yoga mat and 20 minutes of your time, especially if you make stretching a regular part of your routine.
There really is something to be said for practicing a yoga flow on a regular basis in order to keep your muscles happy. Want to give it a try? Here are 11 Yoga With Adriene back pain workouts to get you started.